How To Improve Procurement Compliance
PurchTips edition #296
By Charles Dominick, SPSM, SPSM2, SPSM3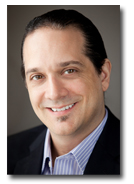 Are You Getting Maximum Procurement Compliance?
Unfortunately, procurement professionals make common mistakes when sourcing a category previously sourced by internal customers. As a result, compliance with procurement initiatives suffers and prevents the organization from reaching its cost savings potential. Here are four tips for getting better compliance from internal customers.
Have internal customers on the supplier selection team. When a procurement department comes in and says that it is going to take charge of buying decisions previously made by internal customers, their resistance is natural. They feel like you are taking their power away. While your involvement is necessary, that doesn't mean that your internal customers should be left out of the decision. Have them on your supplier selection team so that they have a voice in the decision. They are more likely to support a decision they were involved in making.
Factor internal customers' interests into supplier selection criteria. Internal customers often think that procurement departments only consider price in their decisions. Internal customers often have more knowledge of how suppliers' performance impacts the organization, so get their input on the criticality of quality, delivery, service and the like. Then, integrate those interests into the supplier selection criteria with appropriate weightings.
Explain to internal customers the procurement practices they will follow as part of the supplier selection team and why. Your ability to achieve great negotiation results can be limited, if not completely undermined, if suppliers are allowed to speak to others in the organization. But when internal customers are simply told that they are "not allowed to talk to suppliers" without any rationale, they feel untrusted and may not comply. So, educate them about how some suppliers use "dirty tricks" to unethically extract competitive information from unsuspecting non-procurement staff. Discuss the benefits to the organization of "speaking with one voice" during negotiations.
See the 4th tip on my blog: http://tinyurl.com/mrfczug
Do You Want a More Rewarding Procurement Career?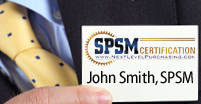 Are you tired of not getting enough opportunities, respect, and money out of your procurement career? Well, guess what? Nothing will change unless you take action towards becoming a world-class procurement professional.
Earning your SPSM® Certification is the action to take if you want to bring the most modern procurement practices into your organization and achieve your career potential. Download the SPSM® Certification Guide today to learn how to get started on your journey to a more rewarding procurement career!
Need Better Performance From Your Procurement Team?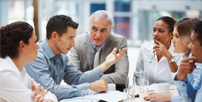 Are you a procurement leader whose team isn't achieving the results you know are possible? Maybe it's not enough cost savings. Or frustrating performance from the supply base. Or dissatisfied internal customers.
You need a performance improvement plan that's easy to implement and quick to produce results. The NLPA can help.
Download our whitepaper "The Procurement Leader's Guide To A More Successful Team." You'll learn the 7 steps for transforming your staff into a results-producing, world-class procurement team.
Are You Getting The Most Out of Your NLPA Membership?
Members of the NLPA get more than just articles like this by email. As a member, you also get access to:
The Procurement Training & Certification Starter Kit
The latest Purchasing & Supply Management Salaries Report
Leading-Edge Supply Management™ magazine
Members-only webinars 10x per year
And more!
If you haven't been taking advantage of these benefits, why not log in and start now?
Copyright 2014. This article is the property of Next Level Purchasing and may not be copied or republished in any form without the express written consent of Next Level Purchasing.
Click here to request republishing permission.