Defending A Procurement Business Case
PurchTips edition #186
By Charles Dominick, SPSM, SPSM2, SPSM3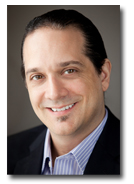 Is Your Business Case Likely To Succeed Or Fail?
Whether it is investing in technology, training, or new staff, procurement leaders need to build a business case to compel executive management to fund a procurement improvement initiative. A business case will include a description of the project, the amount to be invested, and the expected financial benefit to the organization.

Just having a business case won't guarantee approval of your plans. You'll likely face many questions and have to defend your business case. Be prepared and know?
Your alternatives with a fraction of the funding. Skeptical executives may view your business case as an idealistic one that hasn't been scrutinized for waste. Even if they like your ideas, they may only authorize 70% of the money you propose spending. How would you respond if you were asked what could be accomplished with 70% of the funding?
The timeframe in which benefits will accrue. With an upfront investment, executives will want to know when they will start seeing financial benefits as a result. More importantly, when will those financial benefits exceed the investment? Many executives will not consider investments with a time-to-ROI of over 12 months.
The importance of timing. You're likely not the only employee requesting funding. So, executives are forced to differentiate between what the organization has to do today and what it can defer until "better times." Can you articulate the consequences of waiting?
Multiple options for success. Most executives got to their level by making good decisions and like to think of themselves as good decision-makers. So let them make a decision. And not just a "yes" or "no" decision. Present two or three recommended options and let them decide which one is best.
Do You Want a More Rewarding Procurement Career?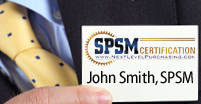 Are you tired of not getting enough opportunities, respect, and money out of your procurement career? Well, guess what? Nothing will change unless you take action towards becoming a world-class procurement professional.
Earning your SPSM® Certification is the action to take if you want to bring the most modern procurement practices into your organization and achieve your career potential. Download the SPSM® Certification Guide today to learn how to get started on your journey to a more rewarding procurement career!
Need Better Performance From Your Procurement Team?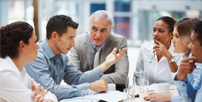 Are you a procurement leader whose team isn't achieving the results you know are possible? Maybe it's not enough cost savings. Or frustrating performance from the supply base. Or dissatisfied internal customers.
You need a performance improvement plan that's easy to implement and quick to produce results. The NLPA can help.
Download our whitepaper "The Procurement Leader's Guide To A More Successful Team." You'll learn the 7 steps for transforming your staff into a results-producing, world-class procurement team.
Are You Getting The Most Out of Your NLPA Membership?
Members of the NLPA get more than just articles like this by email. As a member, you also get access to:
The Procurement Training & Certification Starter Kit
The latest Purchasing & Supply Management Salaries Report
Leading-Edge Supply Management™ magazine
Members-only webinars 10x per year
And more!
If you haven't been taking advantage of these benefits, why not log in and start now?
Copyright 2009. This article is the property of Next Level Purchasing and may not be copied or republished in any form without the express written consent of Next Level Purchasing.
Click here to request republishing permission.