The Best of PurchTips 2014
PurchTips edition #318
By Charles Dominick, SPSM, SPSM2, SPSM3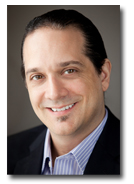 Have You Learned From These Procurement Articles?
It's the end of the year - always a good time to review what you've done lately to build your skills. So, here's our 5th annual "Best of PurchTips" edition to help you!

Whether you are a new NLPA member and missed earlier editions or you're a long-time member interested in refreshing your memory on the valuable things you've already learned, I think that the following procurement articles are worth another look:

How To Use The "4C" Negotiation Strategies - http://tinyurl.com/mnaflsf

Creative Negotiation With Sole Source Vendors - http://tinyurl.com/lsey62u

What Suppliers Fear When Negotiating - http://tinyurl.com/l2arl8d

Tricky Cost Savings Calculations - http://tinyurl.com/mddpaqp

How To Create Procurement Reports, Part I - http://tinyurl.com/mx2ejnm

How To Create Procurement Reports, Part II - http://tinyurl.com/mzmve3o

A Buyer's 11-Point Contract Review Checklist - http://tinyurl.com/q7fskrb

Hungry for even more great procurement articles? Here are links to the last four "Best of PurchTips" editions:

Best of PurchTips 2013 - http://tinyurl.com/pu5kgmg

Best of PurchTips 2012 - http://tinyurl.com/n8wfd2n

Best of PurchTips 2011 - http://tinyurl.com/cdscshq

Best of PurchTips 2010 - http://tinyurl.com/26fogox

The entire NLPA team would like to wish you a Happy New Year! We look forward to continuing to help you have a rewarding career in 2015!
Do You Want a More Rewarding Procurement Career?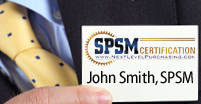 Are you tired of not getting enough opportunities, respect, and money out of your procurement career? Well, guess what? Nothing will change unless you take action towards becoming a world-class procurement professional.
Earning your SPSM® Certification is the action to take if you want to bring the most modern procurement practices into your organization and achieve your career potential. Download the SPSM® Certification Guide today to learn how to get started on your journey to a more rewarding procurement career!
Need Better Performance From Your Procurement Team?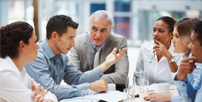 Are you a procurement leader whose team isn't achieving the results you know are possible? Maybe it's not enough cost savings. Or frustrating performance from the supply base. Or dissatisfied internal customers.
You need a performance improvement plan that's easy to implement and quick to produce results. The NLPA can help.
Download our whitepaper "The Procurement Leader's Guide To A More Successful Team." You'll learn the 7 steps for transforming your staff into a results-producing, world-class procurement team.
Are You Getting The Most Out of Your NLPA Membership?
Members of the NLPA get more than just articles like this by email. As a member, you also get access to:
The Procurement Training & Certification Starter Kit
The latest Purchasing & Supply Management Salaries Report
Leading-Edge Supply Management™ magazine
Members-only webinars 10x per year
And more!
If you haven't been taking advantage of these benefits, why not log in and start now?
Copyright 2014. This article is the property of Next Level Purchasing and may not be copied or republished in any form without the express written consent of Next Level Purchasing.
Click here to request republishing permission.