Persuasion Tips For Supplier Negotiations
PurchTips edition #285
By Charles Dominick, SPSM, SPSM2, SPSM3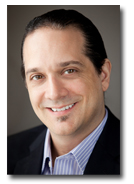 Are You Maximizing Your Powers of Persuasion?
Your supplier's first impression of you impacts how much you will be able to persuade that supplier in a negotiation. Did you know that there are at least 20 variables that affect the first impression you create?

If not, I'll share one of those variables in this edition of PurchTips. I shared 19 more in a free webinar that I conducted for both Basic and Premium Members of the NLPA on this past Wednesday, August 7, 2013.

Some of the ways of crafting a first impression are simple, some are difficult. Some are obvious, some are not. I encourage you to learn them all, and I'll tell you how to access the next variable and information about the archived webinar at the end of this article!

Variable #1 is whether you are found waiting for the supplier in the conference room or whether you enter the negotiation when it is scheduled to begin. Important people are busy people. They don't sit around and waste time. They are always on-the-move and their attention is demanded by other senior-level executives in the organization. So, if your supplier arrives and finds you waiting in the conference room, what impression is the supplier going to have?

The supplier is likely to think that you aren't very busy and assume that you must not be very important in the organization. With your supplier perceiving you to be unimportant, the supplier is unlikely to take any threats you use later in the negotiation seriously and may actually seek out others in the organization who have more decision-making power than you.

By having your reception staff greet the supplier upon arrival and leading the supplier to the area where you will later arrive and meet with the supplier, you create the impression that you are busy and important. This early perception can help you be more persuasive throughout the negotiation.

For the second variable and information about how you can access the entire webinar, go to http://blog.purchasingcourses.com/2013/08/more-persuasion-tips-for-supplier.html
Do You Want a More Rewarding Procurement Career?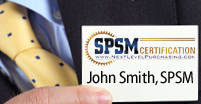 Are you tired of not getting enough opportunities, respect, and money out of your procurement career? Well, guess what? Nothing will change unless you take action towards becoming a world-class procurement professional.
Earning your SPSM® Certification is the action to take if you want to bring the most modern procurement practices into your organization and achieve your career potential. Download the SPSM® Certification Guide today to learn how to get started on your journey to a more rewarding procurement career!
Need Better Performance From Your Procurement Team?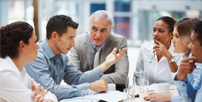 Are you a procurement leader whose team isn't achieving the results you know are possible? Maybe it's not enough cost savings. Or frustrating performance from the supply base. Or dissatisfied internal customers.
You need a performance improvement plan that's easy to implement and quick to produce results. The NLPA can help.
Download our whitepaper "The Procurement Leader's Guide To A More Successful Team." You'll learn the 7 steps for transforming your staff into a results-producing, world-class procurement team.
Are You Getting The Most Out of Your NLPA Membership?
Members of the NLPA get more than just articles like this by email. As a member, you also get access to:
The Procurement Training & Certification Starter Kit
The latest Purchasing & Supply Management Salaries Report
Leading-Edge Supply Management™ magazine
Members-only webinars 10x per year
And more!
If you haven't been taking advantage of these benefits, why not log in and start now?
Copyright 2013. This article is the property of Next Level Purchasing and may not be copied or republished in any form without the express written consent of Next Level Purchasing.
Click here to request republishing permission.