2 Procurement Uses of Net Promoter Score
PurchTips edition #319
By Charles Dominick, SPSM, SPSM2, SPSM3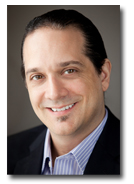 How Can Net Promoter Score Be Used In Procurement?
Net Promoter Score has emerged as one of the most popular metrics for customer satisfaction. This edition of PurchTips will explain Net Promoter Score and suggest two ways you can apply it to procurement.
One of the reasons that Net Promoter Score has become so popular is that it is simple. It involves asking only one question: "On a scale of zero to 10, how likely are you to refer this business to a friend or colleague?" And the analysis of responses is relatively simple, too.
Respondents are categorized into three groups: "Promoters" (who've responded with a nine or 10), "Passives" (who've responded with a seven or eight), and "Detractors" (who've responded with a six or less). To arrive at Net Promoter Score, you simply subtract the percentage of Detractors from the percentage of Promoters.For example, if 55% of respondents were Promoters, 25% were Passives, and 20% were Detractors, then Net Promoter Score would be 55% - 20%, or 35%.
How could you use Net Promoter Score in procurement?
First, consider asking your internal stakeholders how likely they would be to recommend each major supplier they deal with. You could calculate the Net Promoter Score for each major supplier, then use it to reinforce relationships with the best suppliers, improve suppliers with high potential but unsatisfactory performance, and replace suppliers with low potential and unsatisfactory performance. You could create an aggregate Net Promoter Score for all suppliers, then make it a procurement goal to improve that number.
Second, consider using the Net Promoter Score when surveying the procurement department's internal customers. You could modify the question to be something like "On a scale of zero to 10, how likely are you to recommend collaborating with Procurement to another department?" After calculating the procurement department's Net Promoter Score for the first year, you could make it an annual goal to improve the score each year.
Because the Net Promoter Score is so popular among executives, it can only help the procurement department's reputation by adapting and applying it.
Do You Want a More Rewarding Procurement Career?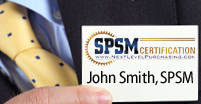 Are you tired of not getting enough opportunities, respect, and money out of your procurement career? Well, guess what? Nothing will change unless you take action towards becoming a world-class procurement professional.
Earning your SPSM® Certification is the action to take if you want to bring the most modern procurement practices into your organization and achieve your career potential. Download the SPSM® Certification Guide today to learn how to get started on your journey to a more rewarding procurement career!
Need Better Performance From Your Procurement Team?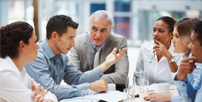 Are you a procurement leader whose team isn't achieving the results you know are possible? Maybe it's not enough cost savings. Or frustrating performance from the supply base. Or dissatisfied internal customers.
You need a performance improvement plan that's easy to implement and quick to produce results. The NLPA can help.
Download our whitepaper "The Procurement Leader's Guide To A More Successful Team." You'll learn the 7 steps for transforming your staff into a results-producing, world-class procurement team.
Are You Getting The Most Out of Your NLPA Membership?
Members of the NLPA get more than just articles like this by email. As a member, you also get access to:
The Procurement Training & Certification Starter Kit
The latest Purchasing & Supply Management Salaries Report
Leading-Edge Supply Management™ magazine
Members-only webinars 10x per year
And more!
If you haven't been taking advantage of these benefits, why not log in and start now?
Copyright 2015. This article is the property of Next Level Purchasing and may not be copied or republished in any form without the express written consent of Next Level Purchasing.
Click here to request republishing permission.