Good Negotiation Tactics That Can Backfire
PurchTips edition #151
By Charles Dominick, SPSM, SPSM2, SPSM3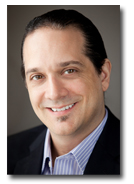 Do You Use Negotiation Tactics In Wrong Situations?
One of the reasons that negotiation is one of the most exciting business processes is that there isn't 100% certainty. In this edition of PurchTips, we'll cover three negotiation tactics that have proven to be very effective, yet still can fail if not applied in appropriate situations.
The Crying Poor Tactic. The Crying Poor Tactic is used by publicly-held companies whose poor financial performance is well known and also by small companies. Buyers from these companies will stress to the supplier their financial state (e.g., "You know we don't have a lot of money, so we need lower pricing.").
This negotiation tactic can indeed be effective. However, it can also raise suspicion in your supplier that can have a negative effect on the deal. The supplier may be wary that they won't be paid on time or at all. The supplier may worry that your company won't be around to fulfill its contractual commitments. And, as a result, the supplier may withhold its best deal.
The Get It From Someone Else Tactic. The fear of losing a deal to a competitor can get a supplier to its lowest price very quickly. Saying "If you can't lower your price, that's OK - we'll buy it from someone else" can work in certain competitive situations.
However, not all markets are so competitive where you can indeed buy the same exact item from any supplier and get equivalent quality, delivery, and service. Suppliers in these less competitive markets know this.
If you attempt to use the Get It From Someone Else Tactic on them, they will realize that you have less knowledge of the marketplace than them, which will make them feel like they have more leverage in the negotiation and they will be less likely to concede.
The Saving The Toughest Issue For Last Tactic. Deciding the order in which the various issues will be discussed with your supplier is critical. Some negotiators like to save the toughest issue for last.
Saving the toughest issue for last does work well in certain situations. It allows you and your supplier to agree on easier issues, thus building a rapport and spirit of cooperating for mutual success. It also helps you assess your supplier's negotiation style, strengths, and weaknesses while preparing to negotiate the big issues.
However, if there is a deadline for your negotiation, saving the most difficult issue for last can be disastrous. You could have little time left to finish the negotiation and feel pressured to concede to a less-than-optimal deal.
So, while deadlines can work for you in a negotiation, they can also work against you. Evaluate the deadlines: When are they? Who has imposed them? Are they negotiable? And if the deadline has been imposed by an internal customer or management and is not negotiable, address the most difficult issues sooner rather than later.
Do You Want a More Rewarding Procurement Career?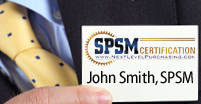 Are you tired of not getting enough opportunities, respect, and money out of your procurement career? Well, guess what? Nothing will change unless you take action towards becoming a world-class procurement professional.
Earning your SPSM® Certification is the action to take if you want to bring the most modern procurement practices into your organization and achieve your career potential. Download the SPSM® Certification Guide today to learn how to get started on your journey to a more rewarding procurement career!
Need Better Performance From Your Procurement Team?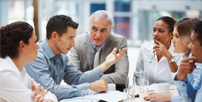 Are you a procurement leader whose team isn't achieving the results you know are possible? Maybe it's not enough cost savings. Or frustrating performance from the supply base. Or dissatisfied internal customers.
You need a performance improvement plan that's easy to implement and quick to produce results. The NLPA can help.
Download our whitepaper "The Procurement Leader's Guide To A More Successful Team." You'll learn the 7 steps for transforming your staff into a results-producing, world-class procurement team.
Are You Getting The Most Out of Your NLPA Membership?
Members of the NLPA get more than just articles like this by email. As a member, you also get access to:
The Procurement Training & Certification Starter Kit
The latest Purchasing & Supply Management Salaries Report
Leading-Edge Supply Management™ magazine
Members-only webinars 10x per year
And more!
If you haven't been taking advantage of these benefits, why not log in and start now?
Copyright 2008. This article is the property of Next Level Purchasing and may not be copied or republished in any form without the express written consent of Next Level Purchasing.
Click here to request republishing permission.