How To Use The ''4C'' Negotiation Strategies
PurchTips edition #294
By Charles Dominick, SPSM, SPSM2, SPSM3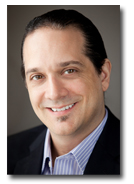 Are You Skipping Strategies In Your Negotiations?
Your negotiation skills will influence whether you end up paying your preferred price, the supplier's preferred price, or a price somewhere in between. If you look at negotiation as a continuum of possibilities with four different strategies on it, you can avoid paying more than you should. The "4C" negotiation strategies and the order in which you should use them are:
Compelling. In the "Compelling" strategy, you insist that the supplier meet your terms exactly. You present yourself as someone who "won't take no for an answer." In most cases, when a supplier tries to convince you to pay a higher price, your first approach should be to insist on your price, without revision. Do not move to the next strategy too soon!
Collaborating. If you rebuff your supplier's initial attempts to convince you to pay a higher price but your supplier won't agree to your preferred price and your experience tells you that it is unrealistic to compel the supplier to agree to your preferred price, the next step is to collaborate. Ask your supplier for ideas on how it can create the value you're seeking via your preferred price via other non-price terms. In sensitive or strategic situations or relationships, you might start with the "Collaborating" strategy.
Compromising. If after using the "Collaborating" strategy you still feel you can achieve better pricing than what the supplier currently has on the table, you can compromise. The "Compromising" strategy is based on each party sacrificing a little in order to reach agreement. For example, if your preferred price was $10,000, your supplier's initial price was $11,000 and the first two strategies resulted in your supplier reducing its price to $10,500, you can say "Let's compromise and meet in the middle of where you are ($10,500) and where I want to be ($10,000). Splitting the difference gives us a price of $10,250."
Caving In. If the first three strategies didn't get you exactly where you wanted to be, the supplier leaves you with the option of accepting its price or not doing business, and your experience tells you that the supplier is not bluffing, then "Caving In" is a last resort. It's where you accept what the supplier has last proposed. In some cases, Caving In could mean that you've failed at negotiating. But, if you've gotten concessions with each of the three preceding negotiation strategies, it could also mean that you truly pushed the supplier to its limit and got the most value for your organization.
View the "4C" negotiation strategies as a sequence of steps to avoid the negotiating mistake too many buyers make: Caving In as soon as Compelling didn't work.
Do You Want a More Rewarding Procurement Career?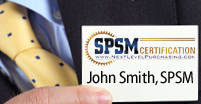 Are you tired of not getting enough opportunities, respect, and money out of your procurement career? Well, guess what? Nothing will change unless you take action towards becoming a world-class procurement professional.
Earning your SPSM® Certification is the action to take if you want to bring the most modern procurement practices into your organization and achieve your career potential. Download the SPSM® Certification Guide today to learn how to get started on your journey to a more rewarding procurement career!
Need Better Performance From Your Procurement Team?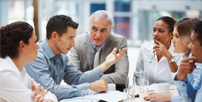 Are you a procurement leader whose team isn't achieving the results you know are possible? Maybe it's not enough cost savings. Or frustrating performance from the supply base. Or dissatisfied internal customers.
You need a performance improvement plan that's easy to implement and quick to produce results. The NLPA can help.
Download our whitepaper "The Procurement Leader's Guide To A More Successful Team." You'll learn the 7 steps for transforming your staff into a results-producing, world-class procurement team.
Are You Getting The Most Out of Your NLPA Membership?
Members of the NLPA get more than just articles like this by email. As a member, you also get access to:
The Procurement Training & Certification Starter Kit
The latest Purchasing & Supply Management Salaries Report
Leading-Edge Supply Management™ magazine
Members-only webinars 10x per year
And more!
If you haven't been taking advantage of these benefits, why not log in and start now?
Copyright 2014. This article is the property of Next Level Purchasing and may not be copied or republished in any form without the express written consent of Next Level Purchasing.
Click here to request republishing permission.