Negotiation's Newest Purpose
PurchTips edition #41
By Charles Dominick, SPSM, SPSM2, SPSM3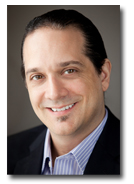 More Than A Way To Get The Best Deal
Traditionally, the purpose of negotiation was simple: use persuasion techniques and leverage to get the best deal for your organization which, presumably, is less than the best deal for your counterpart.

And there is no doubt that getting a good deal is vitally important and that negotiation is a key way to get a good deal. But, in today's supply management environment, negotiation is more than a game to determine a winner.

A prominent characteristic of today's supply management environment is the focus on developing healthy supplier relationships for competitive advantage. When do these healthy relationships start? After doing business for 10 years? After collaboration on a joint project? After the first supplier performance review?

No. These relationships start at the negotiation table. The side-by-side collaboration inherent in negotiation enables you to observe several things about a supplier. These observations can help you decide whether the supplier is an appropriate long-term partner.

Here are some questions that can help you determine how well a supplier will integrate into your organization:
Is the supplier interested in my long-term success?
Is the supplier able to make decisions quickly or is there a "behind-closed-doors" decision process?
Is the supplier flexible or does the supplier insist on doing business according to its own business model?
Asking these types of questions can help you predict how the relationship will work after the first purchase order is issued. You may see some promising signs. You may see some warning signals. Don't ignore them.

Believe it or not, the supplier may be observing similar things about you. The supplier may perceive you as having the potential of being a "high maintenance customer" and pad its pricing accordingly.

As you see, negotiation has taken on a new role. So view your next negotiation as the first step in a long-term relationship. It will help you select a supplier that is best for the future of your organization.
Do You Want a More Rewarding Procurement Career?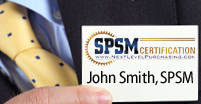 Are you tired of not getting enough opportunities, respect, and money out of your procurement career? Well, guess what? Nothing will change unless you take action towards becoming a world-class procurement professional.
Earning your SPSM® Certification is the action to take if you want to bring the most modern procurement practices into your organization and achieve your career potential. Download the SPSM® Certification Guide today to learn how to get started on your journey to a more rewarding procurement career!
Need Better Performance From Your Procurement Team?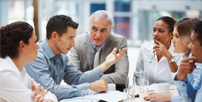 Are you a procurement leader whose team isn't achieving the results you know are possible? Maybe it's not enough cost savings. Or frustrating performance from the supply base. Or dissatisfied internal customers.
You need a performance improvement plan that's easy to implement and quick to produce results. The NLPA can help.
Download our whitepaper "The Procurement Leader's Guide To A More Successful Team." You'll learn the 7 steps for transforming your staff into a results-producing, world-class procurement team.
Are You Getting The Most Out of Your NLPA Membership?
Members of the NLPA get more than just articles like this by email. As a member, you also get access to:
The Procurement Training & Certification Starter Kit
The latest Purchasing & Supply Management Salaries Report
Leading-Edge Supply Management™ magazine
Members-only webinars 10x per year
And more!
If you haven't been taking advantage of these benefits, why not log in and start now?
Copyright 2004. This article is the property of Next Level Purchasing and may not be copied or republished in any form without the express written consent of Next Level Purchasing.
Click here to request republishing permission.