Negotiation Psychology That Suppliers Use
PurchTips edition #142
By Charles Dominick, SPSM, SPSM2, SPSM3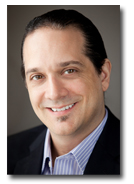 Is Negotiation Psychology Being Used Against You?
Sometimes simply asking for a better price will get you a better deal. Other times, the value of your prospective purchase may be too small to qualify for a lower price.

But consequences for simply asking for a better price are rare. So you should always at least ask, regardless of the likelihood that you'll actually get a better price.

Sellers use psychology-based negotiation techniques to dissuade you from asking for a better price. If you are aware of these techniques, you can resist being influenced by them and you'll always remember to ask for that discount. Those techniques include:

The Pre-Emptive Strike – Sensing an imminent price discussion, a seller may say something like "We don't play games with our pricing. We give a price and, if you like it, we'll do business. If not, we'll wish you luck with someone else."

The Self-Proclaimed Good Deal – The "power of suggestion" is a real phenomenon in psychology. By telling you that you are getting a good deal, the seller hopes that you agree and don't challenge the pricing. Of course, just because a seller says a price is a good deal doesn't make it one.

The Final Detail – Sellers often refrain from talking price until they have covered all the details and benefits of their offering. They hope that you or your internal customers will be "sold" on doing business with them before considering price.

The Red-Tape-Wrapped Price – Salespeople are rarely the final decision-makers for price improvements. Usually, prices are decided upon by their management. When salespeople sense that you're rushed, they'll make getting price approvals seem like a time-consuming, bureaucratic task.

Now that you know how sellers try to prevent you from asking for better pricing, remember to ask anyway. You'll save more money now and then.
Do You Want a More Rewarding Procurement Career?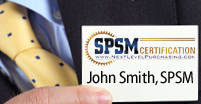 Are you tired of not getting enough opportunities, respect, and money out of your procurement career? Well, guess what? Nothing will change unless you take action towards becoming a world-class procurement professional.
Earning your SPSM® Certification is the action to take if you want to bring the most modern procurement practices into your organization and achieve your career potential. Download the SPSM® Certification Guide today to learn how to get started on your journey to a more rewarding procurement career!
Need Better Performance From Your Procurement Team?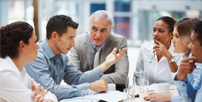 Are you a procurement leader whose team isn't achieving the results you know are possible? Maybe it's not enough cost savings. Or frustrating performance from the supply base. Or dissatisfied internal customers.
You need a performance improvement plan that's easy to implement and quick to produce results. The NLPA can help.
Download our whitepaper "The Procurement Leader's Guide To A More Successful Team." You'll learn the 7 steps for transforming your staff into a results-producing, world-class procurement team.
Are You Getting The Most Out of Your NLPA Membership?
Members of the NLPA get more than just articles like this by email. As a member, you also get access to:
The Procurement Training & Certification Starter Kit
The latest Purchasing & Supply Management Salaries Report
Leading-Edge Supply Management™ magazine
Members-only webinars 10x per year
And more!
If you haven't been taking advantage of these benefits, why not log in and start now?
Copyright 2008. This article is the property of Next Level Purchasing and may not be copied or republished in any form without the express written consent of Next Level Purchasing.
Click here to request republishing permission.