How To Negotiate When "Time Is Money"
PurchTips edition #241
By Charles Dominick, SPSM, SPSM2, SPSM3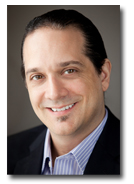 Can Smart Negotiation Lead To Great Performance?
Is your performance measured primarily by cost savings? If so, the first term you look for in a proposal to be negotiated is probably the price, right? But should reducing prices always be your #1 negotiation priority?

While management likely looks to cost savings to judge your work, your internal customers may evaluate procurement performance differently. They want their purchased products and services to be of reliable quality, supported by great supplier service, and, perhaps most importantly, delivered on time!

If a key product or service is delivered late by a supplier selected or managed by the procurement department, internal customers may feel that the procurement department failed them. They may not even care much about prices as their work, which requires the purchased product or service, might have a value to the company that dwarfs the cost of the purchased product or service.

Can negotiating too hard on price hurt your chances of getting good performance from a supplier? In some cases it can, especially when buying services. Getting a lower fee may make a supplier less motivated to perform well for your organization, thus giving higher priority to customers from whom it earns higher margins.

I'm not suggesting that you avoid negotiating price or neglect the area that management uses to evaluate your performance. I am suggesting that you can negotiate price in a creative way to increase the chances of on-time supplier performance in time-sensitive situations.

For example, where on-time delivery is critical, you can begin a negotiation by saying: "What you've proposed is what we consider a premium price. We usually push for rock bottom prices. However, we'd be willing to pay a premium price for premium performance. Here's what we propose: you reduce your price by 10%; however, if you deliver within 30 days after receipt of our order as you promised, we'll pay the price in your proposal."

A related approach is the use of liquidated damages clauses. However, complex laws govern them and can render some unenforceable. In addition, their use can strain relationships because suppliers feel that they can only lose. But by negotiating as we suggest, suppliers feel that they can win by giving you what you want - on-time delivery.

In some cases, getting on-time delivery might be the best way for a procurement department to contribute to profitability. As the saying goes: "time is money."
Do You Want a More Rewarding Procurement Career?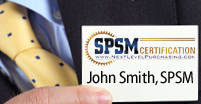 Are you tired of not getting enough opportunities, respect, and money out of your procurement career? Well, guess what? Nothing will change unless you take action towards becoming a world-class procurement professional.
Earning your SPSM® Certification is the action to take if you want to bring the most modern procurement practices into your organization and achieve your career potential. Download the SPSM® Certification Guide today to learn how to get started on your journey to a more rewarding procurement career!
Need Better Performance From Your Procurement Team?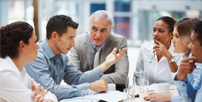 Are you a procurement leader whose team isn't achieving the results you know are possible? Maybe it's not enough cost savings. Or frustrating performance from the supply base. Or dissatisfied internal customers.
You need a performance improvement plan that's easy to implement and quick to produce results. The NLPA can help.
Download our whitepaper "The Procurement Leader's Guide To A More Successful Team." You'll learn the 7 steps for transforming your staff into a results-producing, world-class procurement team.
Are You Getting The Most Out of Your NLPA Membership?
Members of the NLPA get more than just articles like this by email. As a member, you also get access to:
The Procurement Training & Certification Starter Kit
The latest Purchasing & Supply Management Salaries Report
Leading-Edge Supply Management™ magazine
Members-only webinars 10x per year
And more!
If you haven't been taking advantage of these benefits, why not log in and start now?
Copyright 2011. This article is the property of Next Level Purchasing and may not be copied or republished in any form without the express written consent of Next Level Purchasing.
Click here to request republishing permission.