The Art of the Procurement Negotiation Offer
PurchTips edition #278
By Charles Dominick, SPSM, SPSM2, SPSM3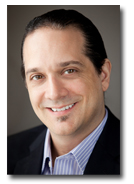 How Should Buyers Make Negotiation Offers?
When requesting/demanding a price reduction from a supplier, there may come a time when the supplier will ask for your target price. That request is often phrased like "How much are you willing to pay?" or "Where do we need to be to get this deal?" or "Make me an offer."

Sometimes, it's smart to withhold your target price while, other times, it's good to make an offer. If you're not careful with responding, however, you may not get the best deal possible. Here are three tips for making offers in a procurement negotiation...

Tip #1: Don't make your offer seem like a predictable negotiation tactic. Suppliers aren't dummies. They know that it is your job to ask for price reductions. So, they try to determine whether you truly need one or if you're just following protocol. A friend of mine once suggested in a seminar to not ask for a predictable 10% price reduction, but instead ask for an "odd" number like 11.2%. This would make your demand seem more realistic and less like a familiar tactic that suppliers can easily identify and dismiss.

Tip #2: Be prepared for the supplier to suggest "splitting the difference." "Splitting the difference" is a sales negotiation tactic where a supplier will respond to a price reduction offer by counter-offering half of the discount. For example, if you are asking for a 10% discount, the supplier will suggest splitting the difference and will make a counter-offer of a 5% discount. Be prepared for your supplier to use this tactic and determine, in advance, whether getting half of your desired discount would be acceptable or if (and how) you want to continue negotiating for a bigger discount.

Tip #3: Predict the likelihood of scaring the supplier away. Some suppliers can be so insulted by how a procurement professional negotiates, they may decide to end the negotiation and decline the opportunity to do business. So, before making an offer, evaluate the likelihood of insulting the supplier to the point that the supplier would walk away. Assess the degree of sacrifice involved in going with the next best alternative. Then, make an offer appropriate for the risk involved.
Do You Want a More Rewarding Procurement Career?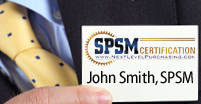 Are you tired of not getting enough opportunities, respect, and money out of your procurement career? Well, guess what? Nothing will change unless you take action towards becoming a world-class procurement professional.
Earning your SPSM® Certification is the action to take if you want to bring the most modern procurement practices into your organization and achieve your career potential. Download the SPSM® Certification Guide today to learn how to get started on your journey to a more rewarding procurement career!
Need Better Performance From Your Procurement Team?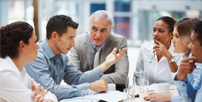 Are you a procurement leader whose team isn't achieving the results you know are possible? Maybe it's not enough cost savings. Or frustrating performance from the supply base. Or dissatisfied internal customers.
You need a performance improvement plan that's easy to implement and quick to produce results. The NLPA can help.
Download our whitepaper "The Procurement Leader's Guide To A More Successful Team." You'll learn the 7 steps for transforming your staff into a results-producing, world-class procurement team.
Are You Getting The Most Out of Your NLPA Membership?
Members of the NLPA get more than just articles like this by email. As a member, you also get access to:
The Procurement Training & Certification Starter Kit
The latest Purchasing & Supply Management Salaries Report
Leading-Edge Supply Management™ magazine
Members-only webinars 10x per year
And more!
If you haven't been taking advantage of these benefits, why not log in and start now?
Copyright 2013. This article is the property of Next Level Purchasing and may not be copied or republished in any form without the express written consent of Next Level Purchasing.
Click here to request republishing permission.