Join A Negotiation With Caution
PurchTips edition #227
By Charles Dominick, SPSM, SPSM2, SPSM3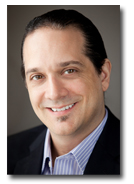 Should A Manager Join A Negotiation In Late Stages?
Over lunch last week, a procurement colleague and I discovered a common thread in our early careers: the worst negotiation results we'd ever seen happened as a result of managers joining negotiations in late stages. While these managers all said similar things like "I'll jump in later and squeeze another 5% out of the supplier," the fact was that their actions resulted in our companies getting worse deals, not better.

So, if you are a manager or may become one in the future, how can you avoid doing more harm than good by joining a negotiation? Remember these things:
Learn the obstacles to agreement from your team first. Some managers think that joining a negotiation will intimidate the supplier. Actually, the supplier may welcome another counterpart - that way they can play "divide and conquer" and get the manager to agree to concessions that the buyer would not. And there may be a good reason that the buyer was not agreeing to those concessions!
Beware of conditioning your suppliers to withhold their best deals from buyers. If past history compels a supplier to predict that a manager will join a negotiation in its late stages, will the supplier ever give its best deal to the buyer? No - the supplier will withhold it so that it has something to offer the manager later. But what type of results will be achieved if competing priorities keep the manager from joining every negotiation?
Realize that you don't have to join the negotiation at all. Joining a negotiation to "squeeze another 5% out of the supplier" implies that the manager has better negotiation skills than the buyer. A manager's job is to get peak performance out of his/her subordinates, not to do their work for them. If a manager has to negotiate for his/her buyers, that means that s/he has failed at the management responsibility of developing his/her subordinates. Coaching subordinates or enrolling them in negotiation training can produce a lifetime of positive results in the time that it takes to "squeeze 5% more" out of just one deal.
Do You Want a More Rewarding Procurement Career?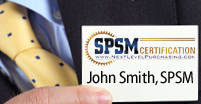 Are you tired of not getting enough opportunities, respect, and money out of your procurement career? Well, guess what? Nothing will change unless you take action towards becoming a world-class procurement professional.
Earning your SPSM® Certification is the action to take if you want to bring the most modern procurement practices into your organization and achieve your career potential. Download the SPSM® Certification Guide today to learn how to get started on your journey to a more rewarding procurement career!
Need Better Performance From Your Procurement Team?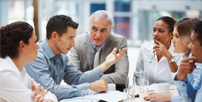 Are you a procurement leader whose team isn't achieving the results you know are possible? Maybe it's not enough cost savings. Or frustrating performance from the supply base. Or dissatisfied internal customers.
You need a performance improvement plan that's easy to implement and quick to produce results. The NLPA can help.
Download our whitepaper "The Procurement Leader's Guide To A More Successful Team." You'll learn the 7 steps for transforming your staff into a results-producing, world-class procurement team.
Are You Getting The Most Out of Your NLPA Membership?
Members of the NLPA get more than just articles like this by email. As a member, you also get access to:
The Procurement Training & Certification Starter Kit
The latest Purchasing & Supply Management Salaries Report
Leading-Edge Supply Management™ magazine
Members-only webinars 10x per year
And more!
If you haven't been taking advantage of these benefits, why not log in and start now?
Copyright 2011. This article is the property of Next Level Purchasing and may not be copied or republished in any form without the express written consent of Next Level Purchasing.
Click here to request republishing permission.