How To Win The Negotiation ''Game''
PurchTips edition #257
By Charles Dominick, SPSM, SPSM2, SPSM3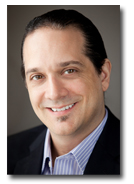 How Can You Disarm Suppliers' Negotiation Tactics?
There's an easy trick for discouraging a supplier from using negotiation tactics against you. Used properly, it can quickly turn the negotiation in your favor. It involves referring to the negotiation process as a "game" within the context of these steps:
Respond to a supplier's offer by referring to the process of reaching agreement as a "game."
Indicate the consequences of playing the "game."
Offer the option of quickly reaching agreement and the benefits of doing so.
Referring to negotiating as a "game" makes a supplier uncomfortable with using negotiation tactics against you. Psychologically, the supplier assumes you can keenly identify negotiation tactics and you know how to thwart them. This can compel a supplier to abandon its tactics and speed up the process of reaching agreement. Here's an example of the words you can use...

"Your offer is not as attractive as it needs to be to earn our business. We could play this 'game' where you give me your price and terms, then I get quotes from other suppliers, then you call a couple of weeks later and say that you'll reduce your price by 15% to match the competition. Or, we could just cut to the chase now, agree on a price that is fair to both of us, and start doing business right away without wasting all that time and effort on both of our parts. What's it going to be?"

If a supplier has some type of excuse why it cannot improve its price or terms on the spot - called using a "stall tactic" - stress the risk to the supplier of requiring time to make a decision. Here's an example of what you could say in response to a stall tactic...

"Look. If we can reach an agreement on a fair price now, there's a 100% chance you'll get the business. But if I am going to search the market for the most attractive deal, there is less than a 100% chance you'll get the business. If I find a better deal from a cooperative supplier, why shouldn't I just go with that supplier?"

The irony of this approach is that it uses a negotiation tactic to discourage opposing negotiation tactics!
Do You Want a More Rewarding Procurement Career?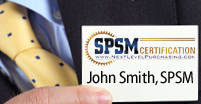 Are you tired of not getting enough opportunities, respect, and money out of your procurement career? Well, guess what? Nothing will change unless you take action towards becoming a world-class procurement professional.
Earning your SPSM® Certification is the action to take if you want to bring the most modern procurement practices into your organization and achieve your career potential. Download the SPSM® Certification Guide today to learn how to get started on your journey to a more rewarding procurement career!
Need Better Performance From Your Procurement Team?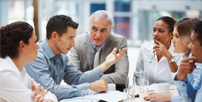 Are you a procurement leader whose team isn't achieving the results you know are possible? Maybe it's not enough cost savings. Or frustrating performance from the supply base. Or dissatisfied internal customers.
You need a performance improvement plan that's easy to implement and quick to produce results. The NLPA can help.
Download our whitepaper "The Procurement Leader's Guide To A More Successful Team." You'll learn the 7 steps for transforming your staff into a results-producing, world-class procurement team.
Are You Getting The Most Out of Your NLPA Membership?
Members of the NLPA get more than just articles like this by email. As a member, you also get access to:
The Procurement Training & Certification Starter Kit
The latest Purchasing & Supply Management Salaries Report
Leading-Edge Supply Management™ magazine
Members-only webinars 10x per year
And more!
If you haven't been taking advantage of these benefits, why not log in and start now?
Copyright 2012. This article is the property of Next Level Purchasing and may not be copied or republished in any form without the express written consent of Next Level Purchasing.
Click here to request republishing permission.