Negotiation, Ethics, & You
PurchTips edition #72
By Charles Dominick, SPSM, SPSM2, SPSM3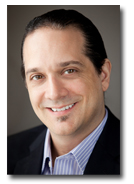 How Do You Persuade Your Suppliers?
If you are like most purchasers, you are under pressure to generate lots of cost savings. Unfortunately, the pressure to boost the bottom line compels some less skilled purchasers to cross the ethical line. They use questionable techniques.
There are five common ethics-related profiles of purchasing negotiators. Which describes you?
The Liar – The Liar will tell any number of lies to a supplier to persuade that supplier to improve its terms. An example of a lie would be telling a supplier that another supplier has a price that is 10% lower when such a statement isn't true. UNETHICAL!
The Exaggerator – The Exaggerator might not tell an outright lie, but her words and behavior may be designed to trick a supplier into thinking that a larger quantity or longer term contract is to be expected. The Exaggerator's intent is to get a better price and not follow through with implied quantity or term commitments. UNETHICAL!
The Open Book – The Open Book will give a supplier information about competitors' proposals in order to persuade a supplier to offer a better deal. Of course, the competing suppliers expect their proposals to be kept confidential. UNETHICAL!
The Cheap Date – Despite the fact that he is engaged in a negotiation situation with the supplier, The Cheap Date will accept meals, entertainment, and/or gifts at the supplier's expense. Even if such acceptance does not actually influence The Cheap Date's decision-making, it creates the perception within The Cheap Date's organization that he is being "bought." UNETHICAL!
The Professional – The Professional considers ethics when negotiating. She knows the characteristics of the other four profiles and consciously avoids that type of behavior. And she does a great job of negotiating, too!
There are so many effective ethical negotiation techniques available. You should never have to resort to the practices of The Liar, The Exaggerator, The Open Book, or The Cheap Date to get the results you want.
Do You Want a More Rewarding Procurement Career?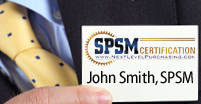 Are you tired of not getting enough opportunities, respect, and money out of your procurement career? Well, guess what? Nothing will change unless you take action towards becoming a world-class procurement professional.
Earning your SPSM® Certification is the action to take if you want to bring the most modern procurement practices into your organization and achieve your career potential. Download the SPSM® Certification Guide today to learn how to get started on your journey to a more rewarding procurement career!
Need Better Performance From Your Procurement Team?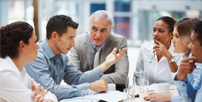 Are you a procurement leader whose team isn't achieving the results you know are possible? Maybe it's not enough cost savings. Or frustrating performance from the supply base. Or dissatisfied internal customers.
You need a performance improvement plan that's easy to implement and quick to produce results. The NLPA can help.
Download our whitepaper "The Procurement Leader's Guide To A More Successful Team." You'll learn the 7 steps for transforming your staff into a results-producing, world-class procurement team.
Are You Getting The Most Out of Your NLPA Membership?
Members of the NLPA get more than just articles like this by email. As a member, you also get access to:
The Procurement Training & Certification Starter Kit
The latest Purchasing & Supply Management Salaries Report
Leading-Edge Supply Management™ magazine
Members-only webinars 10x per year
And more!
If you haven't been taking advantage of these benefits, why not log in and start now?
Copyright 2005. This article is the property of Next Level Purchasing and may not be copied or republished in any form without the express written consent of Next Level Purchasing.
Click here to request republishing permission.