Negotiation Brinkmanship Do's & Don't's
PurchTips edition #187
By Charles Dominick, SPSM, SPSM2, SPSM3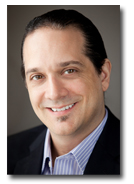 What Are The Secrets Of Effective Brinkmanship?
M-w.com defines brinkmanship as "the art or practice of pushing a dangerous situation or confrontation to the limit of safety especially to force a desired outcome." In business, brinkmanship is pushing a negotiation to the point of nearly killing a deal in order to achieve the most favorable terms when that deal is finally agreed upon.

Brinkmanship often produces a negotiator's greatest successes but can also result in the worst mistakes and, therefore, must be used carefully. Here are some "Do's" and "Don'ts" for using brinkmanship when negotiating.

DO: Do use brinkmanship when at least one alternate supplier has comparable cost, quality, service, availability, and financial stability.

DON'T: Don't use brinkmanship if your organization would have to negatively alter its entire business model if you no longer have the option to use the supplier.

DO: Do use brinkmanship at the end of a long, deadline-bound negotiation. A supplier that has spent much time and effort trying to earn your business will want that effort to result in a sale rather than nothing.

DON'T: Don't use brinkmanship when a supplier hasn't yet fully engaged or has time to adjust its strategy.

DO: Do use brinkmanship on a worthwhile term.

DON'T: Don't use brinkmanship on an insignificant term - the risks are too great for something immaterial.

DO: Do set your target substantially past the supplier's expressed limit. Demanding a concession that's a "no brainer" for the supplier will fail to maximize your gain.

DON'T: Don't set your target unrealistically far from your supplier's expressed limit. While a 26% discount proposed after a supplier expresses a 25% limit would be a "no brainer" for the supplier, demanding 50% at the last minute may make the supplier withdraw.
Do You Want a More Rewarding Procurement Career?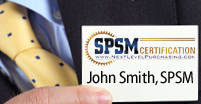 Are you tired of not getting enough opportunities, respect, and money out of your procurement career? Well, guess what? Nothing will change unless you take action towards becoming a world-class procurement professional.
Earning your SPSM® Certification is the action to take if you want to bring the most modern procurement practices into your organization and achieve your career potential. Download the SPSM® Certification Guide today to learn how to get started on your journey to a more rewarding procurement career!
Need Better Performance From Your Procurement Team?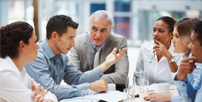 Are you a procurement leader whose team isn't achieving the results you know are possible? Maybe it's not enough cost savings. Or frustrating performance from the supply base. Or dissatisfied internal customers.
You need a performance improvement plan that's easy to implement and quick to produce results. The NLPA can help.
Download our whitepaper "The Procurement Leader's Guide To A More Successful Team." You'll learn the 7 steps for transforming your staff into a results-producing, world-class procurement team.
Are You Getting The Most Out of Your NLPA Membership?
Members of the NLPA get more than just articles like this by email. As a member, you also get access to:
The Procurement Training & Certification Starter Kit
The latest Purchasing & Supply Management Salaries Report
Leading-Edge Supply Management™ magazine
Members-only webinars 10x per year
And more!
If you haven't been taking advantage of these benefits, why not log in and start now?
Copyright 2009. This article is the property of Next Level Purchasing and may not be copied or republished in any form without the express written consent of Next Level Purchasing.
Click here to request republishing permission.