Adjust Your Negotiation Approach
PurchTips edition #140
By Charles Dominick, SPSM, SPSM2, SPSM3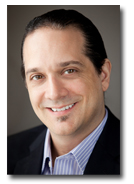 When Should You Adjust Your Negotiation Approach?
The situation you're in should shape your approach to negotiating. Here are some situations that will impact your negotiation approach.

Goods vs. Services. When buying goods, you can generally take a more tenacious approach to negotiation. With services, negotiating can be a bit trickier, particularly when you are negotiating with the person who will ultimately be providing the services such as a consultant, accountant, graphic designer, or similar professional. These individuals tend to take pride in the work they perform and view your attempts at negotiating a better price as a devaluation of their work. They may respond by providing services that demonstrate that "you get what you pay for" instead of giving you their best efforts. So take a firm but diplomatic approach when negotiating with service providers.

Custom Orders vs. Mass Production. When you place a second order for mass produced goods, you probably won't be able to negotiate a much better price than you negotiated for your first order. However, with custom-made goods, you do have a little leverage. On the first order, the supplier probably built 100% of its non-recurring costs (e.g., process design, set up, production instructions, etc.) into the fee you paid. If you end up placing an unplanned second order, the supplier has already recouped its non-recurring costs and, thus, your unit price should be lower than it was on your first order.

Technically Committed vs. Technically Uncommitted. Let's face it. When other people in your organization have worked with a supplier to determine the technical specifications for what they are going to buy and only one supplier can comply with them, there is little leverage that you have in negotiation. So, when other people interact with potential suppliers, your negotiation power depends not so much on how you communicate with the supplier, but moreso on how you prepare your internal team. Everyone responsible for the technical decisions should be advised of these things:

No one should share a supplier or specification selection with suppliers until a purchase order is issued.
The less certainty a supplier has about getting the business will translate into more price flexibility.
Your approach is not necessarily designed to choose the lowest cost supplier but rather to ensure the lowest possible cost for the preferred specifications backed up by compliant supplier performance.
Do You Want a More Rewarding Procurement Career?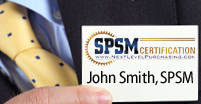 Are you tired of not getting enough opportunities, respect, and money out of your procurement career? Well, guess what? Nothing will change unless you take action towards becoming a world-class procurement professional.
Earning your SPSM® Certification is the action to take if you want to bring the most modern procurement practices into your organization and achieve your career potential. Download the SPSM® Certification Guide today to learn how to get started on your journey to a more rewarding procurement career!
Need Better Performance From Your Procurement Team?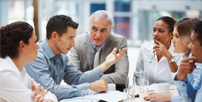 Are you a procurement leader whose team isn't achieving the results you know are possible? Maybe it's not enough cost savings. Or frustrating performance from the supply base. Or dissatisfied internal customers.
You need a performance improvement plan that's easy to implement and quick to produce results. The NLPA can help.
Download our whitepaper "The Procurement Leader's Guide To A More Successful Team." You'll learn the 7 steps for transforming your staff into a results-producing, world-class procurement team.
Are You Getting The Most Out of Your NLPA Membership?
Members of the NLPA get more than just articles like this by email. As a member, you also get access to:
The Procurement Training & Certification Starter Kit
The latest Purchasing & Supply Management Salaries Report
Leading-Edge Supply Management™ magazine
Members-only webinars 10x per year
And more!
If you haven't been taking advantage of these benefits, why not log in and start now?
Copyright 2011. This article is the property of Next Level Purchasing and may not be copied or republished in any form without the express written consent of Next Level Purchasing.
Click here to request republishing permission.