Negotiating With Suppliers Over Policies
PurchTips edition #83
By Charles Dominick, SPSM, SPSM2, SPSM3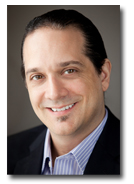 How Do You Get A Supplier To Waive Its Policy?
Don't you hate to hear a supplier say "But our policy states...?" That usually means that you'll hear bad news and a claim that nothing that can be done about it.
But you usually can do something. Negotiating with the supplier's firm, non-empowered customer service rep isn't it. So ask for the email address of someone empowered to waive policies. Then email them, stating:
What You Want
Why You Want It
What You Were Told About The Policy
Why You Disagree With The Policy (use logic)
Your Personal Experience With Policies
That Humans Can Waive Policies (use emotion)
A Call To Action
Here's an example. Adapt it to your own situations.
Dear ___:
I would like you to reconsider my request to return item #12345 from my order #67890 for a refund.
This item does not work as the manual describes.
I was told that your policy states that widgets are not returnable. However, I do not consider this item to be a widget. Both your Web site and the manufacturer's call it an external USB interface, not a widget, which is generally a small chipboard installed inside a computer.
I know what your policy states. But even if you disagree with my notion that your policy does not apply to this item, I believe that you can and should grant my request.
In my purchasing department, we have policies. But human beings can waive policies. And if one of my internal customers justifiably felt that the enforcement of a policy would be unreasonable, I would waive it.
I trust that the management of ABCD, Inc. shares this customer-centric view of how exceptions to policies can be granted by intelligent, caring business leaders.
Please reply with the instructions for arranging my refund. Thank you.
Do You Want a More Rewarding Procurement Career?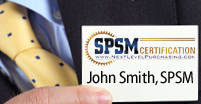 Are you tired of not getting enough opportunities, respect, and money out of your procurement career? Well, guess what? Nothing will change unless you take action towards becoming a world-class procurement professional.
Earning your SPSM® Certification is the action to take if you want to bring the most modern procurement practices into your organization and achieve your career potential. Download the SPSM® Certification Guide today to learn how to get started on your journey to a more rewarding procurement career!
Need Better Performance From Your Procurement Team?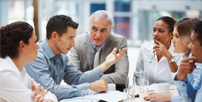 Are you a procurement leader whose team isn't achieving the results you know are possible? Maybe it's not enough cost savings. Or frustrating performance from the supply base. Or dissatisfied internal customers.
You need a performance improvement plan that's easy to implement and quick to produce results. The NLPA can help.
Download our whitepaper "The Procurement Leader's Guide To A More Successful Team." You'll learn the 7 steps for transforming your staff into a results-producing, world-class procurement team.
Are You Getting The Most Out of Your NLPA Membership?
Members of the NLPA get more than just articles like this by email. As a member, you also get access to:
The Procurement Training & Certification Starter Kit
The latest Purchasing & Supply Management Salaries Report
Leading-Edge Supply Management™ magazine
Members-only webinars 10x per year
And more!
If you haven't been taking advantage of these benefits, why not log in and start now?
Copyright 2005. This article is the property of Next Level Purchasing and may not be copied or republished in any form without the express written consent of Next Level Purchasing.
Click here to request republishing permission.