Negotiating Tactics You Can Use Today
PurchTips edition #112
By Charles Dominick, SPSM, SPSM2, SPSM3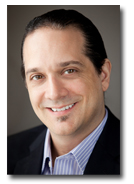 Can These Three Negotiating Tactics Get Big Results?
Improving your negotiating results doesn't need to be complicated. These three easy negotiating tactics work!

Tactic #1: Don't Use All of Your Ammunition at Once. There may be several logical reasons for a supplier to reduce his price: ordering early, being eligible for a multiple-product-purchase discount, etc. Suppliers will often try to convince you that their first price reduction is a great deal that you should accept. So if you used all of your reasons for getting a price reduction at once, the supplier has more power to defend his price and you have run out of reasons for getting a lower price. So follow these steps:

Know the reasons for requesting a price reduction
Decide the sequence to introduce those reasons
Ask for a price reduction based on one reason
Thank the supplier after getting it
Ask for a better price for another reason and repeat
Tactic #2: Ask About The Supplier's Questions. During a negotiation, the supplier will ask you questions. For example, when trying to decide by how much to reduce his price, the supplier may ask you: "When did you want delivery to take place?" It would be easy to say "In two weeks" and leave it at that. I'd respond by saying, "We originally wanted delivery in two weeks, but does our delivery timeframe make a difference in our pricing?" If the answer was "Yes," I'd follow up with "What delivery date will qualify us for the best deal?"

Tactic #3: Listen To Suppliers' Dialogue. I never endorse "spying" - listening to or recording someone's conversations against his wishes. But I feel that cell phone calls made in your presence while negotiating without a privacy request are fair game for listening.

In such conversations, you can pick up clues about the factors the boss is considering in revising his offer. For example, let's say you hear the salesperson say "No. They'll be paying 100% upon completion instead of a down payment." From this, you can tell that payment terms affect your pricing. So you can say "I overheard you mention payment terms. How might altering our payment terms help us get a lower price?" This tactic often uncovers otherwise hidden savings opportunities.
Do You Want a More Rewarding Procurement Career?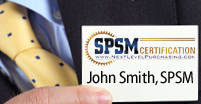 Are you tired of not getting enough opportunities, respect, and money out of your procurement career? Well, guess what? Nothing will change unless you take action towards becoming a world-class procurement professional.
Earning your SPSM® Certification is the action to take if you want to bring the most modern procurement practices into your organization and achieve your career potential. Download the SPSM® Certification Guide today to learn how to get started on your journey to a more rewarding procurement career!
Need Better Performance From Your Procurement Team?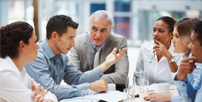 Are you a procurement leader whose team isn't achieving the results you know are possible? Maybe it's not enough cost savings. Or frustrating performance from the supply base. Or dissatisfied internal customers.
You need a performance improvement plan that's easy to implement and quick to produce results. The NLPA can help.
Download our whitepaper "The Procurement Leader's Guide To A More Successful Team." You'll learn the 7 steps for transforming your staff into a results-producing, world-class procurement team.
Are You Getting The Most Out of Your NLPA Membership?
Members of the NLPA get more than just articles like this by email. As a member, you also get access to:
The Procurement Training & Certification Starter Kit
The latest Purchasing & Supply Management Salaries Report
Leading-Edge Supply Management™ magazine
Members-only webinars 10x per year
And more!
If you haven't been taking advantage of these benefits, why not log in and start now?
Copyright 2006. This article is the property of Next Level Purchasing and may not be copied or republished in any form without the express written consent of Next Level Purchasing.
Click here to request republishing permission.