Negotiating on Behalf of Your Suppliers
PurchTips edition #194
By Charles Dominick, SPSM, SPSM2, SPSM3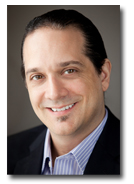 Are Hidden Cost Savings Available For The Taking?
Do you have a strategic partner or sole source supplier relationship? Are you the largest consumer of your supplier's goods/services? If so, then you should look at negotiating on behalf of your suppliers.

If your suppliers have gotten their costs as low as they can on their own, negotiating with them pressures them to reduce their profit margins - a contentious situation. However, by negotiating with your suppliers' suppliers, you can reduce your suppliers' costs and your costs while keeping the suppliers' profit margins intact. Negotiating on behalf of your suppliers helps enhance those relationships that you deem as strategic and is a great way to gain additional insight and information into the industry and into your supply chain.

Here are some points to remember.

#1 Negotiate The Supplier's Entire Volume. You want a competitive advantage and may worry about the supplier passing savings on to other customers. However, the larger the volume, the greater your savings. Also add your volume for similar items to the deal to get the leverage necessary for maximum savings.

#2 Always Manage The Negotiations. You may have the knowledge and technology to manage the negotiations better than the supplier. This also gives you the control on timeline, information, etc. Lastly, it provides additional insight into just how big a customer you are to the supplier.

#3 Require That ALL Savings Must Be Passed Along To Your Organization. Now that you are managing the negotiations and helping your supplier achieve savings and efficiencies, you should require that all savings generated on your volume (and possibly a portion of the volume from other customers) be passed directly along to you.

Successful negotiations should be those that are a win-win situation. By negotiating on behalf of your suppliers, you can provide a win-win-win solution. You win, your supplier wins, and their supplier wins by gaining additional volume.
Do You Want a More Rewarding Procurement Career?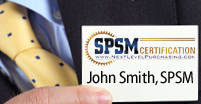 Are you tired of not getting enough opportunities, respect, and money out of your procurement career? Well, guess what? Nothing will change unless you take action towards becoming a world-class procurement professional.
Earning your SPSM® Certification is the action to take if you want to bring the most modern procurement practices into your organization and achieve your career potential. Download the SPSM® Certification Guide today to learn how to get started on your journey to a more rewarding procurement career!
Need Better Performance From Your Procurement Team?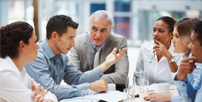 Are you a procurement leader whose team isn't achieving the results you know are possible? Maybe it's not enough cost savings. Or frustrating performance from the supply base. Or dissatisfied internal customers.
You need a performance improvement plan that's easy to implement and quick to produce results. The NLPA can help.
Download our whitepaper "The Procurement Leader's Guide To A More Successful Team." You'll learn the 7 steps for transforming your staff into a results-producing, world-class procurement team.
Are You Getting The Most Out of Your NLPA Membership?
Members of the NLPA get more than just articles like this by email. As a member, you also get access to:
The Procurement Training & Certification Starter Kit
The latest Purchasing & Supply Management Salaries Report
Leading-Edge Supply Management™ magazine
Members-only webinars 10x per year
And more!
If you haven't been taking advantage of these benefits, why not log in and start now?
Copyright 2009. This article is the property of Next Level Purchasing and may not be copied or republished in any form without the express written consent of Next Level Purchasing.
Click here to request republishing permission.