Negotiating Successfully In Inflationary Times
PurchTips edition #158
By Charles Dominick, SPSM, SPSM2, SPSM3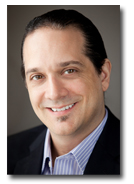 How Do You Negotiate When Inflation Is Rampant?
Inflation provides an easy excuse for even the smallest suppliers to try and raise prices. Suppliers often see inflation as a golden opportunity to increase margins and make up for the preceding lean years where they have been forced to give you price concessions.

So what are you to do when markets are rising and negotiating power swings in favor of the sellers? Do you succumb to the widely held belief that pricing control and predictability go out the window in inflationary times?

No way! There are several negotiating tactics that you can use to achieve cost containment that is better than market performance, even when prices for everything seem to be going up.

Improve Communications – Providing your supplier with better and more robust information can reduce perceived risks and lower your costs. Share real time sales data, inventory levels, and production output figures with your supplier to increase trust and eliminate the need for your suppliers to "hedge."

Commit to a Longer Term Deal – In inflationary times suppliers have a greater ability to choose their customers. You can become more important to your supplier by committing to a long term agreement. You can also deepen the relationship through joint process improvements targeted at reducing waste or improving yields.

Ensure Future Protection – While agreeing to a long term deal can make you more valuable to your suppliers and earn you the associated benefits, agreeing to a long term, fixed price deal just as the market peaks can be one of the worst mistakes you can make.

Commodity prices are often cyclical. Negotiate the right type of price adjustment clause into your contracts so that today's price hike doesn't become permanent. Contract clauses should be structured to reflect the specific type of direct material being sourced and should allow for bi-directional price adjustments so that you can receive cost concessions when the market slows.

There are always things you can do to improve your situation. The opportunity to work with your suppliers on reducing the "soft costs" of doing business together exists irrespective of market conditions. Getting your suppliers to agree to increase the services they offer yourcompany or decreasing transactional costs through order automation, consolidated shipments, and similar process improvements are great ways for you to add value to your company, even when inflation is running wild.
To improve your negotiating skills, consider the online course "Powerful Negotiation For Successful Buying." Learn more by clicking here.
Do You Want a More Rewarding Procurement Career?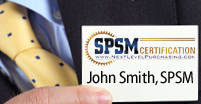 Are you tired of not getting enough opportunities, respect, and money out of your procurement career? Well, guess what? Nothing will change unless you take action towards becoming a world-class procurement professional.
Earning your SPSM® Certification is the action to take if you want to bring the most modern procurement practices into your organization and achieve your career potential. Download the SPSM® Certification Guide today to learn how to get started on your journey to a more rewarding procurement career!
Need Better Performance From Your Procurement Team?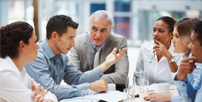 Are you a procurement leader whose team isn't achieving the results you know are possible? Maybe it's not enough cost savings. Or frustrating performance from the supply base. Or dissatisfied internal customers.
You need a performance improvement plan that's easy to implement and quick to produce results. The NLPA can help.
Download our whitepaper "The Procurement Leader's Guide To A More Successful Team." You'll learn the 7 steps for transforming your staff into a results-producing, world-class procurement team.
Are You Getting The Most Out of Your NLPA Membership?
Members of the NLPA get more than just articles like this by email. As a member, you also get access to:
The Procurement Training & Certification Starter Kit
The latest Purchasing & Supply Management Salaries Report
Leading-Edge Supply Management™ magazine
Members-only webinars 10x per year
And more!
If you haven't been taking advantage of these benefits, why not log in and start now?
Copyright 2008. This article is the property of Next Level Purchasing and may not be copied or republished in any form without the express written consent of Next Level Purchasing.
Click here to request republishing permission.