Defeating A Supplier's Negotiating Strategy
PurchTips edition #238
By Charles Dominick, SPSM, SPSM2, SPSM3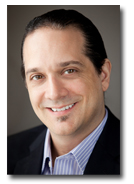 Do You Decipher Suppliers' Negotiating Strategies?
In a recent Next Level Purchasing Association webinar, presenter Tom DeMarco from ClearEdge Partners cited negotiation advice culled from the book "The Art of War" by Sun Tzu. The excerpt he quoted was "The key to victory is not defeating the enemy, but in defeating the enemy's strategy; therein lies their vulnerability."

But do you always know what your supplier's negotiating strategy is? You cannot defeat a negotiating strategy if you don't know what it is.

Let's discuss this via an example. An IT supplier may engage and negotiate with an IT professional who has little negotiating experience instead of engaging a procurement professional. The supplier's strategy will (a) make the IT professional feel like he got a "good deal" so that he resists any procurement involvement that would diminish his "negotiating glory," and (b) give the supplier a defense against procurement negotiation like "There's no room to further reduce my price because your company already negotiated it down."

Defeating this negotiating strategy would involve collaborating with the IT department to reach a common understanding of suppliers' strategies and to defeat them by establishing clear roles, in advance, for who conducts technical evaluations and who negotiates.

Another example may be an incumbent supplier who proposes an inflated price, thinking it would be too hard for you to switch suppliers. That supplier's negotiating strategy might be to be firm with its price and say things like "if other suppliers bid lower than us, they obviously don't understand your requirements like we do."

Defeating this negotiating strategy will require you to be serious about qualifying other suppliers and prepared to switch. You need to know more about the incumbent's competition than the incumbent does and to allow the incumbent to see visible evidence that you are seriously considering other suppliers.

Win-win negotiation is the norm today. However, if a supplier comes to the negotiating table with a strategy to "win" more than you, deciphering and defeating that strategy (not that supplier) is a key to favorable results.
Do You Want a More Rewarding Procurement Career?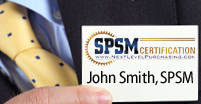 Are you tired of not getting enough opportunities, respect, and money out of your procurement career? Well, guess what? Nothing will change unless you take action towards becoming a world-class procurement professional.
Earning your SPSM® Certification is the action to take if you want to bring the most modern procurement practices into your organization and achieve your career potential. Download the SPSM® Certification Guide today to learn how to get started on your journey to a more rewarding procurement career!
Need Better Performance From Your Procurement Team?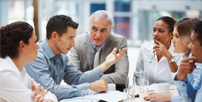 Are you a procurement leader whose team isn't achieving the results you know are possible? Maybe it's not enough cost savings. Or frustrating performance from the supply base. Or dissatisfied internal customers.
You need a performance improvement plan that's easy to implement and quick to produce results. The NLPA can help.
Download our whitepaper "The Procurement Leader's Guide To A More Successful Team." You'll learn the 7 steps for transforming your staff into a results-producing, world-class procurement team.
Are You Getting The Most Out of Your NLPA Membership?
Members of the NLPA get more than just articles like this by email. As a member, you also get access to:
The Procurement Training & Certification Starter Kit
The latest Purchasing & Supply Management Salaries Report
Leading-Edge Supply Management™ magazine
Members-only webinars 10x per year
And more!
If you haven't been taking advantage of these benefits, why not log in and start now?
Copyright 2011. This article is the property of Next Level Purchasing and may not be copied or republished in any form without the express written consent of Next Level Purchasing.
Click here to request republishing permission.