Negotiating Rebates: Best Practices
PurchTips edition #182
By Charles Dominick, SPSM, SPSM2, SPSM3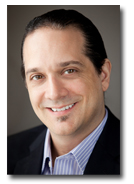 Should Negotiating Rebates Be A Priority?
Some procurement professionals like to demonstrate that they've negotiated concessions on every last term in order to impress their management. Obviously, being tenacious and effective is indeed admirable. But there are pros and cons to negotiating rebates.

There are a few reasons I have preferred to have the rebates factored into a lower price rather than waiting until the end of the year to capture them. First, there's always a risk that the rebates won't be paid or remembered. Second, there's a risk that the price will be inflated in order to cover a rebate to be paid later. That can make it easier for internal customers to find that "deal that's better than Procurement gets" - never good politically! Third, there is the time value of money and corporate cash flow improvement initiatives that make money more attractive to have now rather than later.

However, there are times when negotiating rebates is appropriate. One such time is when you lack a reliable quantity forecast. In one situation with a prior employer, we had a reliable forecast for a large quantity of goods in one category (Category A) but weren't sure how many (if any) purchases of a second category (Category B) we would make from the same supplier.

Of course, I negotiated a low, low price for Category A. Then I negotiated a volume-based rebate on Category B that allowed us to take advantage of discounts if we deserved them without committing to a quantity that we couldn't guarantee. This was a win for the supplier as well, because we didn't require them to honor a price based on a volume that we didn't end up meeting.

So, for example, if we ended up buying 0-10, we got a 0% rebate. If we ended up buying 11-20, we got a 1% rebate. If we ended up buying 21-30, we got a 2% rebate, and so on.

A final, important note on rebates: It is important for rebates to be distributed to the end users' cost centers, not the "general fund" or Procurement's budget (unless that's how top management wants it). Rebates distributed outside of the end users' cost centers can cause internal customers to feel that their budgets are being stolen from and will cause them to distrust Procurement.
Do You Want a More Rewarding Procurement Career?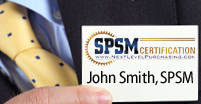 Are you tired of not getting enough opportunities, respect, and money out of your procurement career? Well, guess what? Nothing will change unless you take action towards becoming a world-class procurement professional.
Earning your SPSM® Certification is the action to take if you want to bring the most modern procurement practices into your organization and achieve your career potential. Download the SPSM® Certification Guide today to learn how to get started on your journey to a more rewarding procurement career!
Need Better Performance From Your Procurement Team?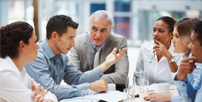 Are you a procurement leader whose team isn't achieving the results you know are possible? Maybe it's not enough cost savings. Or frustrating performance from the supply base. Or dissatisfied internal customers.
You need a performance improvement plan that's easy to implement and quick to produce results. The NLPA can help.
Download our whitepaper "The Procurement Leader's Guide To A More Successful Team." You'll learn the 7 steps for transforming your staff into a results-producing, world-class procurement team.
Are You Getting The Most Out of Your NLPA Membership?
Members of the NLPA get more than just articles like this by email. As a member, you also get access to:
The Procurement Training & Certification Starter Kit
The latest Purchasing & Supply Management Salaries Report
Leading-Edge Supply Management™ magazine
Members-only webinars 10x per year
And more!
If you haven't been taking advantage of these benefits, why not log in and start now?
Copyright 2009. This article is the property of Next Level Purchasing and may not be copied or republished in any form without the express written consent of Next Level Purchasing.
Click here to request republishing permission.