Negotiating After "No"
PurchTips edition #175
By Charles Dominick, SPSM, SPSM2, SPSM3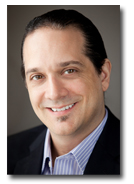 How Do You Respond When Your Supplier Says No?
One of the strongest negotiation techniques your supplier can use is to simply say "no." Your ability to distinguish a real "no" from a "no" used as a negotiation technique is vitally important. These tips will help you move past the first few no's and negotiate a better deal.

Shift Focus – Try to shift focus onto another item of value if you're at an impasse on a particular negotiation point. Negotiate a longer warranty period. Ask for some free products or accessories. Gain agreement on firm pricing for a longer period of time, a downward price protection clause, better lead-times, or seek greater discounts on related (or unrelated) goods or services.

Do The Math – Set emotions aside and walk your supplier through the business problem you both face. Develop a "should cost" model to determine if there is room for additional cost compression. Benchmark the offer you've received against published industry data from consultants, trade organizations, etc. Offer to analyze and help reduce supplier's upstream costs.

Paint A Picture – Sometimes suppliers need help understanding the implications of not reaching agreement. Explain the importance of your business to their bottom line. Describe what their business might look like 2 or 3 years out if they lose this deal or if the relationship is damaged. Ask how this future state would affect their personal performance review, career or compensation.

Change Players – Insisting on the involvement of a higher-level supplier representative in the negotiation might seem elementary, but many negotiators mess this one up. The trick is to find the highest level executive who would experience the greatest pain at the loss of your business. Aim too high and your pleas may not be treated as high priorities. Done correctly, your contact will help you fight within the supplier's organization.
Do You Want a More Rewarding Procurement Career?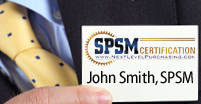 Are you tired of not getting enough opportunities, respect, and money out of your procurement career? Well, guess what? Nothing will change unless you take action towards becoming a world-class procurement professional.
Earning your SPSM® Certification is the action to take if you want to bring the most modern procurement practices into your organization and achieve your career potential. Download the SPSM® Certification Guide today to learn how to get started on your journey to a more rewarding procurement career!
Need Better Performance From Your Procurement Team?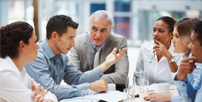 Are you a procurement leader whose team isn't achieving the results you know are possible? Maybe it's not enough cost savings. Or frustrating performance from the supply base. Or dissatisfied internal customers.
You need a performance improvement plan that's easy to implement and quick to produce results. The NLPA can help.
Download our whitepaper "The Procurement Leader's Guide To A More Successful Team." You'll learn the 7 steps for transforming your staff into a results-producing, world-class procurement team.
Are You Getting The Most Out of Your NLPA Membership?
Members of the NLPA get more than just articles like this by email. As a member, you also get access to:
The Procurement Training & Certification Starter Kit
The latest Purchasing & Supply Management Salaries Report
Leading-Edge Supply Management™ magazine
Members-only webinars 10x per year
And more!
If you haven't been taking advantage of these benefits, why not log in and start now?
Copyright 2009. This article is the property of Next Level Purchasing and may not be copied or republished in any form without the express written consent of Next Level Purchasing.
Click here to request republishing permission.