What Suppliers Fear When Negotiating
PurchTips edition #298
By Charles Dominick, SPSM, SPSM2, SPSM3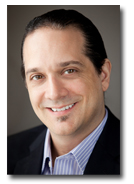 Are You Aware Of Supplier Fears In Negotiations?
Fear. It's a powerful emotion that prevents people from doing what they want or compelling them to do what they don't want to do.
As humans, your suppliers' sales representatives have fears. Those fears come into play when they negotiate with you. And those fears can affect – positively or negatively – how effectively you negotiate with them.
Here are four supplier negotiation fears and how they can impact your negotiations...
Fear #1: Losing to a competitor. Suppliers hate when potential clients choose a competitor over them. If you make suppliers aware that you are evaluating multiple options, they are more likely to be more aggressive with their pricing.
Fear #2: Having your project canceled due to budget. Organizations and projects usually have finite budgets. When some projects can't be done within a certain budget, they are canceled. Sometimes, you can't play the "I'm talking to other suppliers" card. In those situations, telling suppliers that aggressive pricing is necessary for the project budget to be approved can be an effective alternative.
Fear #3: Failing to get their "foot in the door." Some sales organizations try so hard to land certain accounts. Often, spam filters, gatekeepers, and disinterested buyers make it hard for some suppliers to do business with certain organizations. So, when a desirable client contacts these suppliers, they worry about missing their chance to finally land the client. If it is difficult to get established as a new supplier for your organization, you might be able to use that to your negotiating advantage.
Fear #4: Losing face. When suppliers propose unreasonably high prices and later lower those prices dramatically, they worry about customers perceiving them as greedy and opportunistic. This fear can work against you in a negotiation. So, be careful how you describe an unacceptable price to the supplier who proposed it. Describing it too negatively like "a rip-off," "price gouging," etc. can make a supplier reluctant to prove you right.
Do You Want a More Rewarding Procurement Career?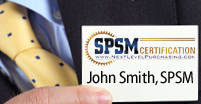 Are you tired of not getting enough opportunities, respect, and money out of your procurement career? Well, guess what? Nothing will change unless you take action towards becoming a world-class procurement professional.
Earning your SPSM® Certification is the action to take if you want to bring the most modern procurement practices into your organization and achieve your career potential. Download the SPSM® Certification Guide today to learn how to get started on your journey to a more rewarding procurement career!
Need Better Performance From Your Procurement Team?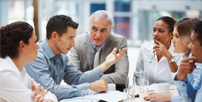 Are you a procurement leader whose team isn't achieving the results you know are possible? Maybe it's not enough cost savings. Or frustrating performance from the supply base. Or dissatisfied internal customers.
You need a performance improvement plan that's easy to implement and quick to produce results. The NLPA can help.
Download our whitepaper "The Procurement Leader's Guide To A More Successful Team." You'll learn the 7 steps for transforming your staff into a results-producing, world-class procurement team.
Are You Getting The Most Out of Your NLPA Membership?
Members of the NLPA get more than just articles like this by email. As a member, you also get access to:
The Procurement Training & Certification Starter Kit
The latest Purchasing & Supply Management Salaries Report
Leading-Edge Supply Management™ magazine
Members-only webinars 10x per year
And more!
If you haven't been taking advantage of these benefits, why not log in and start now?
Copyright 2014. This article is the property of Next Level Purchasing and may not be copied or republished in any form without the express written consent of Next Level Purchasing.
Click here to request republishing permission.