Negotiating The Ultimate Contract
PurchTips edition #133
By Charles Dominick, SPSM, SPSM2, SPSM3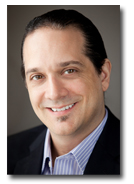 How Do You Negotiate The Ultimate Contract?
When negotiating, you want to end up with the "Ultimate Contract" – an agreement representing the best offer in the market for all terms: price, warranty, delivery, payment terms, etc. What often happens is that one supplier offers the best price, a different one offers the best warranty, a third offers the best delivery, etc.

You should never approach a negotiation feeling that you have to sacrifice a good deal on one term for a good deal on another. Use this process for negotiating the Ultimate Contract.
Summarize RFP Responses. Use your eSourcing software or create a spreadsheet to list each major term and each supplier's offer for that term.
Identify The Best Deal For Each Term.
Create The Ultimate Contract On Paper. Create a single sheet with the best offer for each term as if a single supplier offered all of those terms. That is what the Ultimate Contract will look like. This sheet will represent your goals for negotiating.
Decide What You Can Sacrifice If You Must. Sometimes, it's just not possible to get the Ultimate Contract. So you must prioritize the terms you need and the ones you simply want. For example, can you accept a shorter warranty if you get an even better price? Can you forgo that liquidated damages clause as long as you get the desired payment terms? I'm not suggesting approaching the negotiation in a softer way – always strive for the best – but simply to know what the most important terms are.
Negotiate Ethically But Confidently. Because at least one supplier has offered you the deal you are asking for related to each individual term, you can feel confident that the market can bear your demands. So approach the most attractive bidder with your demands. Just be careful not to cross the ethical line. Do not disclose that you are requesting a certain term because a specific competing supplier has proposed it. But if a supplier suggests that your demand for a certain term is unreasonable, let him know that you have proof that it is reasonable.
Do You Want a More Rewarding Procurement Career?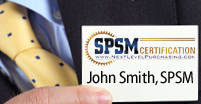 Are you tired of not getting enough opportunities, respect, and money out of your procurement career? Well, guess what? Nothing will change unless you take action towards becoming a world-class procurement professional.
Earning your SPSM® Certification is the action to take if you want to bring the most modern procurement practices into your organization and achieve your career potential. Download the SPSM® Certification Guide today to learn how to get started on your journey to a more rewarding procurement career!
Need Better Performance From Your Procurement Team?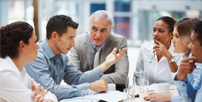 Are you a procurement leader whose team isn't achieving the results you know are possible? Maybe it's not enough cost savings. Or frustrating performance from the supply base. Or dissatisfied internal customers.
You need a performance improvement plan that's easy to implement and quick to produce results. The NLPA can help.
Download our whitepaper "The Procurement Leader's Guide To A More Successful Team." You'll learn the 7 steps for transforming your staff into a results-producing, world-class procurement team.
Are You Getting The Most Out of Your NLPA Membership?
Members of the NLPA get more than just articles like this by email. As a member, you also get access to:
The Procurement Training & Certification Starter Kit
The latest Purchasing & Supply Management Salaries Report
Leading-Edge Supply Management™ magazine
Members-only webinars 10x per year
And more!
If you haven't been taking advantage of these benefits, why not log in and start now?
Copyright 2007. This article is the property of Next Level Purchasing and may not be copied or republished in any form without the express written consent of Next Level Purchasing.
Click here to request republishing permission.