13 Tips For Big Purchasing Meetings, Part II
PurchTips edition #286
By Charles Dominick, SPSM, SPSM2, SPSM3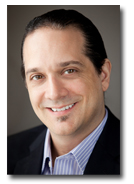 Do Your Meetings Impress and Engage Executives?
Purchasing professionals who read PurchTips Edition #284 learned five tips for ensuring that their meetings with executives go as well as possible. Here are four more of our 13 tips for conducting a great executive meeting. We'll cover the remaining four tips in a future edition of PurchTips.

Tip #6: Have someone else review your materials. When you look at your materials over and over, it is easy to miss mistakes you've made. Having someone look at your materials with a fresh set of eyes can help to identify errors in math, spelling, or formatting that you may otherwise miss. Just think about it this way: it's better to have someone independent find that embarrassing error than having the CEO find it, right?

Tip #7: Have an agenda. Executives want to get to the main point quickly and don't want certain details to be left unaddressed. So, they will ask questions to which you will reply, "we're going to get to that in a bit." Hearing that multiple times is frustrating to executives. Having an agenda can help them know that certain matters will be addressed and they don't have to ask about them. And it will help you avoid having to say that you will address a certain point, but not then.

Tip #8: Prepare a single summary page. If you have a lot of materials, that's not necessarily bad. But you should have the key points summarized on a single page that allows executives to understand the entire topic with a single glance. Remember, executives have many competing thoughts in their head and are likely to forget some details within minutes of the conclusion of the meeting and are unlikely to dig for them. A summary page that executives can reference later can help ensure that your key points don't get forgotten.

Tip #9: Have a plan for if you run out of time. While you may feel that every word of your one-hour presentation is extremely relevant, to executives, there will only be a few key points. Determine what the major key points are in advance of your meeting and make a list of those. Anticipate a situation where executives would be unexpectedly called out of the meeting and would ask you to list three to five key points that you could cover in five minutes.
Spotlight On Professional Development Opportunities
There are less than 30 seats remaining to the procurement event of the year, the NLPA Conference: You don't want to be turned away, do you? Procurement professionals from around the world have secured their attendance for the NLPA Conference. Register in the next few days to be one of the lucky few who gets to attend this event before it's sold out.

What is the NLPA Conference? The NLPA Conference - being held on September 12-13, 2013 in Pittsburgh, Pennsylvania, USA - is a valuable and exciting procurement conference, featuring 10-12 workshops that will teach you how to negotiate, manage supply risk, improve supplier performance, and more! Plus, three keynote speeches will keep you on top of the most cutting-edge procurement topics.

Want to register for, or learn more about, the NLPA Conference? You can sign up for the conference or download the conference brochure today at:


Do You Want a More Rewarding Procurement Career?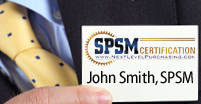 Are you tired of not getting enough opportunities, respect, and money out of your procurement career? Well, guess what? Nothing will change unless you take action towards becoming a world-class procurement professional.
Earning your SPSM® Certification is the action to take if you want to bring the most modern procurement practices into your organization and achieve your career potential. Download the SPSM® Certification Guide today to learn how to get started on your journey to a more rewarding procurement career!
Need Better Performance From Your Procurement Team?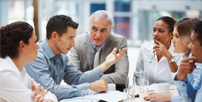 Are you a procurement leader whose team isn't achieving the results you know are possible? Maybe it's not enough cost savings. Or frustrating performance from the supply base. Or dissatisfied internal customers.
You need a performance improvement plan that's easy to implement and quick to produce results. The NLPA can help.
Download our whitepaper "The Procurement Leader's Guide To A More Successful Team." You'll learn the 7 steps for transforming your staff into a results-producing, world-class procurement team.
Are You Getting The Most Out of Your NLPA Membership?
Members of the NLPA get more than just articles like this by email. As a member, you also get access to:
The Procurement Training & Certification Starter Kit
The latest Purchasing & Supply Management Salaries Report
Leading-Edge Supply Management™ magazine
Members-only webinars 10x per year
And more!
If you haven't been taking advantage of these benefits, why not log in and start now?
Copyright 2013. This article is the property of Next Level Purchasing and may not be copied or republished in any form without the express written consent of Next Level Purchasing.
Click here to request republishing permission.