Service vs. Manufacturing Industry Purchasing
PurchTips edition #51
By Charles Dominick, SPSM, SPSM2, SPSM3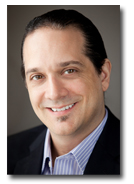 Are You Applying Cross-Industry Best Practices?
Purchasing professionals often feel that there is a unbridgeable chasm between purchasing in manufacturing and service industries. As a result, many miss opportunities to apply cross-industry best practices.
Next Level Purchasing's president Charles Dominick recently interviewed Dr. LeRoy H. Graw to explore this topic. Dr. Graw is the president of the American Certification Institute and author of the book "Service Purchasing" (Van Nostrand, 1994).
CD: Purchasers in service industries often "tune out" when hearing about purchasing in manufacturing industries and vice versa. How do you feel that purchasing in these two types of industries is different?
LHG: Manufacturing purchasing organizations focus on buying goods (their bread and butter) and often leave others to do service purchasing. The service purchases are there, even though they are often awarded and administered in an all too often unprofessional manner by every organization in the company other than the purchasing department. Purchasing organizations in service industries also buy goods as well as services, but most of their purchases are incidental to their main focus, providing their in-house services to others.
CD: How is it similar?
LHG: Regardless of the industry, purchasers are faced with many of the same issues: cost reduction, supplier performance, etc. Really, the distinction should not be between the two industries, but rather between the processes of buying services and buying goods. That is where some major differences lie, in my opinion.
CD: What is an example of a traditional manufacturing purchasing practice that could be, or has been, applied to service industry purchasing?
LHG: Just-in-time delivery and consignment are two examples. Office supplies and other G&A inventory items are excellent candidates for consignment whether the business is a manufacturer or service business.
CD: What can a service industry purchaser do to stay current with manufacturing industry purchasing trends that may eventually cross over?
LHG: The best way is, of course, continuing education. Another excellent way is to establish a professional reading program. A professional purchaser should read 3-5 new purchasing books per year in order to stay current. Networking can also be very effective.
Do You Want a More Rewarding Procurement Career?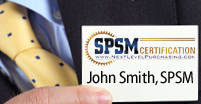 Are you tired of not getting enough opportunities, respect, and money out of your procurement career? Well, guess what? Nothing will change unless you take action towards becoming a world-class procurement professional.
Earning your SPSM® Certification is the action to take if you want to bring the most modern procurement practices into your organization and achieve your career potential. Download the SPSM® Certification Guide today to learn how to get started on your journey to a more rewarding procurement career!
Need Better Performance From Your Procurement Team?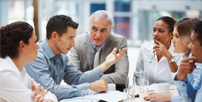 Are you a procurement leader whose team isn't achieving the results you know are possible? Maybe it's not enough cost savings. Or frustrating performance from the supply base. Or dissatisfied internal customers.
You need a performance improvement plan that's easy to implement and quick to produce results. The NLPA can help.
Download our whitepaper "The Procurement Leader's Guide To A More Successful Team." You'll learn the 7 steps for transforming your staff into a results-producing, world-class procurement team.
Are You Getting The Most Out of Your NLPA Membership?
Members of the NLPA get more than just articles like this by email. As a member, you also get access to:
The Procurement Training & Certification Starter Kit
The latest Purchasing & Supply Management Salaries Report
Leading-Edge Supply Management™ magazine
Members-only webinars 10x per year
And more!
If you haven't been taking advantage of these benefits, why not log in and start now?
Copyright 2004. This article is the property of Next Level Purchasing and may not be copied or republished in any form without the express written consent of Next Level Purchasing.
Click here to request republishing permission.