Skillfully Managing Supplier Relationships
PurchTips edition #152
By Charles Dominick, SPSM, SPSM2, SPSM3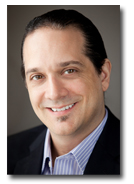 What Nuances Does Relationship Management Have?
One of the keys to maximizing the positive impact of a supplier relationship is "getting your own house in order." In other words, if your own systems, processes, and people are not up to par, you can adversely affect the supplier's performance.
Michael Massetti, the Vice President of Global Procurement & Quality for Tekelec, agrees, using a golf analogy: "If you're a 95 or 100 golfer and you get the latest, greatest Nike driver, it's certainly unlikely that your game is going to improve. I look at the relationship you have with suppliers similarly. If you're doing work with suppliers and you don't have processes that are consistent, that are sustainable, that execute the same way over and over again, it's unlikely that to ask them to perform very well in an uncertain environment is going to lead to very good results."
Massetti knows first-hand about looking internally to solve supplier relationship problems. Tekelec recently had some concerns about a supplier's delivery performance. Naturally, the tendency of internal customers was to blame the supplier. However, "when we started looking at the root cause of the problems, we realized that there were things on our side that were contributing to that lack of performance," he says.
"When we really started unpeeling the proverbial onion, we found out that there were some issues with our own forecasting process and how we were managing inventory," Massetti shares. But collaborating with the supplier and making changes internally "allowed us to improve the overall delivery performance remarkably."

Not all suppliers are equally important to your organization, so you shouldn't take the same approach to managing supplier relationships with each of them. For example, you wouldn't redesign a complex internal process to improve a relationship with a low-spend supplier of non-critical items. Massetti bases his team's approach to relationships on Tekelec's supplier stratification scheme that includes three tiers: Partners, Suppliers, and Vendors.

Tekelec's Partner relationships involve executive engagement, dedicated resources on both sides, scorecards to evaluate performance at least quarterly, and time and effort spent to develop the relationship.
Do You Want a More Rewarding Procurement Career?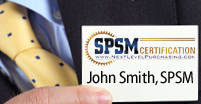 Are you tired of not getting enough opportunities, respect, and money out of your procurement career? Well, guess what? Nothing will change unless you take action towards becoming a world-class procurement professional.
Earning your SPSM® Certification is the action to take if you want to bring the most modern procurement practices into your organization and achieve your career potential. Download the SPSM® Certification Guide today to learn how to get started on your journey to a more rewarding procurement career!
Need Better Performance From Your Procurement Team?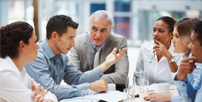 Are you a procurement leader whose team isn't achieving the results you know are possible? Maybe it's not enough cost savings. Or frustrating performance from the supply base. Or dissatisfied internal customers.
You need a performance improvement plan that's easy to implement and quick to produce results. The NLPA can help.
Download our whitepaper "The Procurement Leader's Guide To A More Successful Team." You'll learn the 7 steps for transforming your staff into a results-producing, world-class procurement team.
Are You Getting The Most Out of Your NLPA Membership?
Members of the NLPA get more than just articles like this by email. As a member, you also get access to:
The Procurement Training & Certification Starter Kit
The latest Purchasing & Supply Management Salaries Report
Leading-Edge Supply Management™ magazine
Members-only webinars 10x per year
And more!
If you haven't been taking advantage of these benefits, why not log in and start now?
Copyright 2008. This article is the property of Next Level Purchasing and may not be copied or republished in any form without the express written consent of Next Level Purchasing.
Click here to request republishing permission.