When To Lease Instead of Buying
PurchTips edition #63
By Charles Dominick, SPSM, SPSM2, SPSM3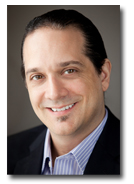 When Is Leasing More Prudent Than Buying?
You probably buy a variety of items. And, if you are like most purchasers, you rarely consider whether or not you should lease the items rather than buy them.
Purchasing is the function of paying for the ownership of an item, whereas leasing is the function of paying for the right to use an item.
Leasing isn't an option for many items, particularly consumables like MRO supplies. However, it can be a viable alternative when acquiring expensive assets like vehicles, office equipment, and shop-floor machinery.
So when do you know if you should compare leasing versus buying options? Here are a few situations that may favor leasing:
When there is a high likelihood that the asset will be obsolete before it is fully
depreciated from an accounting standpoint.
When the current year capital budget is not large enough to support the purchase
of the asset.
When the time period for using the asset is shorter than the asset's useful life and your
organization doesn't want the burden of reselling the asset.
When purchasing the asset would require extensive record keeping and asset
management and your organization does not have sufficient record keeping
or asset management resources.
When your organization needs to demonstrate a stronger financial position to its
customers, prospects, potential and current investors, creditors, and others.
Unlike leasing, financing a purchase shows debt on the balance sheet. Too much
debt is unattractive to the aforementioned constituencies.
If (a) the acquisition meets one of these criteria, (b) your organization can accept restrictions on how the asset can be used, and (c) the present value of total lease costs is not substantially higher than the present value of total purchase costs, leasing may be the better alternative. You owe it to your organization to consider the option.
Do You Want a More Rewarding Procurement Career?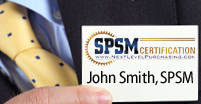 Are you tired of not getting enough opportunities, respect, and money out of your procurement career? Well, guess what? Nothing will change unless you take action towards becoming a world-class procurement professional.
Earning your SPSM® Certification is the action to take if you want to bring the most modern procurement practices into your organization and achieve your career potential. Download the SPSM® Certification Guide today to learn how to get started on your journey to a more rewarding procurement career!
Need Better Performance From Your Procurement Team?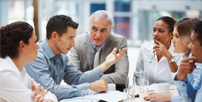 Are you a procurement leader whose team isn't achieving the results you know are possible? Maybe it's not enough cost savings. Or frustrating performance from the supply base. Or dissatisfied internal customers.
You need a performance improvement plan that's easy to implement and quick to produce results. The NLPA can help.
Download our whitepaper "The Procurement Leader's Guide To A More Successful Team." You'll learn the 7 steps for transforming your staff into a results-producing, world-class procurement team.
Are You Getting The Most Out of Your NLPA Membership?
Members of the NLPA get more than just articles like this by email. As a member, you also get access to:
The Procurement Training & Certification Starter Kit
The latest Purchasing & Supply Management Salaries Report
Leading-Edge Supply Management™ magazine
Members-only webinars 10x per year
And more!
If you haven't been taking advantage of these benefits, why not log in and start now?
Copyright 2004. This article is the property of Next Level Purchasing and may not be copied or republished in any form without the express written consent of Next Level Purchasing.
Click here to request republishing permission.