The Lean Concept In Supply Management
PurchTips edition #49
By Charles Dominick, SPSM, SPSM2, SPSM3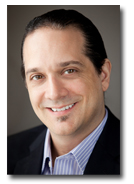 What Is Lean & Why Should Purchasers Care?
The term "Lean" (as in Lean Manufacturing) is used liberally in business today. It's made many of us curious. Next Level Purchasing's president Charles Dominick recently interviewed Chuck Yorke to demystify Lean. Mr. Yorke is the president of Management Advisory Services and can be contacted at (248) 790-8816 or chuckyorke@yahoo.com.

CD: What exactly are the principles behind Lean?

CY: The principle is simple: Lean is the elimination of waste in all forms. What we call Lean started with the Toyota Production System identifying seven wastes: Overproduction, Inventory, Waiting, Transportation, Extra Processing, Motion and Defects. Some have identified more wastes. Waste is activity that doesn't add customer-perceived value to the product/service.

CD: How can Lean principles be applied to purchasing and supply management?

CY: There are three flows within companies - material (product, materials, service) flow, information flow, and cash flow. There needs to be accurate information flowing through the supply chain so material flows smoothly. Mapping a process such as purchasing can identify wastes to be reduced or eliminated - how far do we walk to locate a supplier file, do we collect too much information or misinformation, how long does an order wait for approval, etc.

CD: This decade's "Lean" seems pretty darn similar to "Business Process Reengineering" of the '90's. How are they distinct? Does excitement about Lean show how new one is to process improvement?

CY: Reengineering looks at improving processes, Lean focuses on removing waste. To experienced process improvers, sure, removing waste has always been part of the job.

CD: I've seen a vendor who preached Lean but had industry-worst quality. Are there any controls built into the Lean methodology to prevent sacrificing quality for efficiency?

CY: Sorry, but that supplier may have talked Lean but they didn't live and breathe it. Some companies implement a Lean tool or two but do not understand the concept. Bad quality is a defect and that is a waste that needs to be eliminated, not passed on to an internal or external customer. Employees need be engaged in finding and fixing problems, creating a Poka-yoke (mistake-proofing) mechanism to prevent the mistake from occurring again or to make it obvious so the problem is not passed along.
Do You Want a More Rewarding Procurement Career?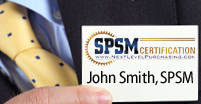 Are you tired of not getting enough opportunities, respect, and money out of your procurement career? Well, guess what? Nothing will change unless you take action towards becoming a world-class procurement professional.
Earning your SPSM® Certification is the action to take if you want to bring the most modern procurement practices into your organization and achieve your career potential. Download the SPSM® Certification Guide today to learn how to get started on your journey to a more rewarding procurement career!
Need Better Performance From Your Procurement Team?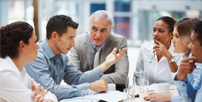 Are you a procurement leader whose team isn't achieving the results you know are possible? Maybe it's not enough cost savings. Or frustrating performance from the supply base. Or dissatisfied internal customers.
You need a performance improvement plan that's easy to implement and quick to produce results. The NLPA can help.
Download our whitepaper "The Procurement Leader's Guide To A More Successful Team." You'll learn the 7 steps for transforming your staff into a results-producing, world-class procurement team.
Are You Getting The Most Out of Your NLPA Membership?
Members of the NLPA get more than just articles like this by email. As a member, you also get access to:
The Procurement Training & Certification Starter Kit
The latest Purchasing & Supply Management Salaries Report
Leading-Edge Supply Management™ magazine
Members-only webinars 10x per year
And more!
If you haven't been taking advantage of these benefits, why not log in and start now?
Copyright 2004. This article is the property of Next Level Purchasing and may not be copied or republished in any form without the express written consent of Next Level Purchasing.
Click here to request republishing permission.