Guide To International Negotiation Planning
PurchTips edition #42
By Charles Dominick, SPSM, SPSM2, SPSM3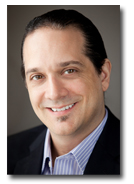 Tips From The Purchasing Expert Panel
This article is our second in a series featuring a "Purchasing Expert Panel" - experienced individuals who share their insights to help you became a better purchaser. Next Level Purchasing posed this question to the panel: "What should a supply manager do differently when preparing for international negotiations compared to preparing for domestic negotiations?" Here are the panel's responses...
"As with any negotiation, PREPARATION is the key. However, for international negotiations that preparation must include understanding the culture of the company/person with whom you will be negotiating. Essential elements to understand are the cultural norms, which generally dictate the negotiating style. I have personally observed the success or failure of negotiations in foreign procurements result more from understanding or lack of understanding of the culture than from any other reason."

Ernest G Gabbard, C.P.M., CPCM
Director, Corporate Strategic Sourcing
Allegheny Technologies, Inc.
Pittsburgh, PA
"All negotiations require clear objectives, a well thought out strategy, and a plan for implementing the objectives and strategy. When preparing for international negotiations the supply manager should give careful thought to the culture of the other party, the implications of cultural differences for his/her negotiation strategy and plan, and the implications of international currency exchange rates. The supply manager should also recognize that cross-cultural negotiations may take much longer due to differences in language, culture, and business practices."

Dr. Michael A. McGinnis, C.P.M.
Associate Professor of Business
Penn State University New Kensington Campus
Upper Burrell, Pennsylvania
"There is one truism in negotiations and that is that the side that plans and prepares the best, wins. If the supply manger does a good job preparing for negotiations domestically then besides learning local customs and culture there is not too much of a difference in preparation for international negotiations. Unfortunately too many supply managers do very little preparation for negotiations and as a result give much more than they get. Just as in domestic negotiations, for international negotiations it is important to:



Take time to learn the local customs and culture
Know foreign expectations
Have a well developed Negotiation Plan
Take time to socialize before working
Make sure opening demands are not too modest
Provide enough time so as to not have to settle too quickly
Avoid the attitude of "America's way is best way"
Not be afraid of silence
Not disclose too much too soon
Negotiate face to face
Use win-win tactics

Negotiating internationally is one of the most interesting, challenging, and richest experiences of the supply manager and with proper preparation it can be one of the most rewarding as well."

Robi Bendorf, C.P.M.
President
Bendorf & Associates
Pittsburgh, PA
Thanks, Panel!

Next Level Purchasing wishes to thank Ernest, Michael, and Robi for their insights. If you are interested in being on Next Level Purchasing's next "Purchasing Expert Panel," send your name and title to info@nextlevelpurchasing.com.

Do you volunteer for a purchasing organization?

Next Level Purchasing allows several organizations to reprint these articles in their newsletters. If you would like details on how you can use our articles for your organization, send the name and Web address of your organization to info@nextlevelpurchasing.com.
Do You Want a More Rewarding Procurement Career?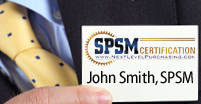 Are you tired of not getting enough opportunities, respect, and money out of your procurement career? Well, guess what? Nothing will change unless you take action towards becoming a world-class procurement professional.
Earning your SPSM® Certification is the action to take if you want to bring the most modern procurement practices into your organization and achieve your career potential. Download the SPSM® Certification Guide today to learn how to get started on your journey to a more rewarding procurement career!
Need Better Performance From Your Procurement Team?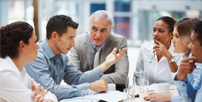 Are you a procurement leader whose team isn't achieving the results you know are possible? Maybe it's not enough cost savings. Or frustrating performance from the supply base. Or dissatisfied internal customers.
You need a performance improvement plan that's easy to implement and quick to produce results. The NLPA can help.
Download our whitepaper "The Procurement Leader's Guide To A More Successful Team." You'll learn the 7 steps for transforming your staff into a results-producing, world-class procurement team.
Are You Getting The Most Out of Your NLPA Membership?
Members of the NLPA get more than just articles like this by email. As a member, you also get access to:
The Procurement Training & Certification Starter Kit
The latest Purchasing & Supply Management Salaries Report
Leading-Edge Supply Management™ magazine
Members-only webinars 10x per year
And more!
If you haven't been taking advantage of these benefits, why not log in and start now?
Copyright 2004. This article is the property of Next Level Purchasing and may not be copied or republished in any form without the express written consent of Next Level Purchasing.
Click here to request republishing permission.