Green Procurement: Let's Get Started!
PurchTips edition #156
By Charles Dominick, SPSM, SPSM2, SPSM3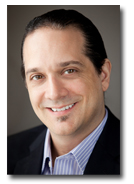 How Can You Implement Green Procurement?
Unless you've not had access to any media in the last year, you know that environmental responsibility is more critical than ever in business. Companies are evaluating their impact on the environment by measuring their carbon footprint - a metric representing the amount of greenhouse gas emissions generated by the activities of a company.
Why is green procurement arguably the most critical initiative for companies that want to reduce their carbon footprints?
"Our data indicates that that upwards of 60 to 70 percent of a company's carbon footprint is found along their supply chain," says Annie Berger, Relationships Director of greensupplychain.org. "We think [improving supply chain performance] holds the greatest potential to make a real difference."
So what are the first steps of green procurement?
Berger recommends starting by finding at least one environmentally-friendly alternative each time you procure a product or service. To identify such alternatives, she suggests the inclusion of these types of queries in your RFP/tender process:
Does the supplier publish an annual sustainability report?
How do they evaluate their suppliers on environmental performance criteria?
Does the supplier maintain a chemical exclusion list to ensure that their processes are free from environmentally harmful chemicals?
Ask them to explain their reverse logistics program so that you can understand their product's end-of-life reclamation strategy.
Supplier site visits can also help you evaluate the "green-ness" of a supplier. "First, ask if they have a formalized environmental management system and make reviewing that part of your visit," says Berger.
To Berger, a successful site visit means observing a formalized green program, ongoing improvement and management indicators, a reporting accountability involving top management, and the ability of the procurement and shop-floor staff to describe the green program in their own words.
Do You Want a More Rewarding Procurement Career?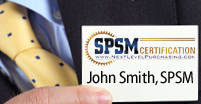 Are you tired of not getting enough opportunities, respect, and money out of your procurement career? Well, guess what? Nothing will change unless you take action towards becoming a world-class procurement professional.
Earning your SPSM® Certification is the action to take if you want to bring the most modern procurement practices into your organization and achieve your career potential. Download the SPSM® Certification Guide today to learn how to get started on your journey to a more rewarding procurement career!
Need Better Performance From Your Procurement Team?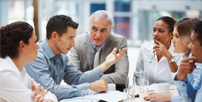 Are you a procurement leader whose team isn't achieving the results you know are possible? Maybe it's not enough cost savings. Or frustrating performance from the supply base. Or dissatisfied internal customers.
You need a performance improvement plan that's easy to implement and quick to produce results. The NLPA can help.
Download our whitepaper "The Procurement Leader's Guide To A More Successful Team." You'll learn the 7 steps for transforming your staff into a results-producing, world-class procurement team.
Are You Getting The Most Out of Your NLPA Membership?
Members of the NLPA get more than just articles like this by email. As a member, you also get access to:
The Procurement Training & Certification Starter Kit
The latest Purchasing & Supply Management Salaries Report
Leading-Edge Supply Management™ magazine
Members-only webinars 10x per year
And more!
If you haven't been taking advantage of these benefits, why not log in and start now?
Copyright 2008. This article is the property of Next Level Purchasing and may not be copied or republished in any form without the express written consent of Next Level Purchasing.
Click here to request republishing permission.