Global Strategic Sourcing Tools
PurchTips edition #157
By Charles Dominick, SPSM, SPSM2, SPSM3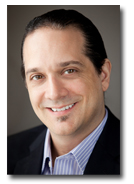 Is Your Global Strategic Sourcing Toolbox Stocked?
Because of the differences between domestic and global strategic sourcing, you need the right skills, knowledge, and tools to successfully source globally. Here are five of the most important global strategic sourcing tools.
A Business Case. Many company executives need to be convinced that global strategic sourcing is a smart move. A business case documenting the researched savings potential is a tool for convincing them. "Let's say that you get an answer of $30,000 savings," says Dick Locke, author of the book Global Supply Management. "Is that something your company can afford to walk away from?" Only after management reviews a well-written business case can that type of question be answered.
Cultural Research. Learning about your suppliers' culture is critical for global strategic sourcing success for two reasons in Locke's opinion. "One is that, if you have misunderstandings, they can get in the way of closing deals," he says. "The second reason is that, if you understand cultural differences, you might be able to be more demanding of a supplier in another country than you would be in your own country."
A Landed Cost Model. In global strategic sourcing, there are more cost components compared to domestic sourcing. A landed cost model helps you include global sourcing cost components such as multi-modal freight, duties, customs fees, and more into your analysis.
An INCOTERMS Chart. INCOTERMS "define the responsibility for the buyer and seller in terms of handling and paying for customs and shipping," according to Locke. "They also define where the risk of loss transfers between the seller and the buyer." There are 13 INCOTERMS which differ from the F.O.B. terms used domestically in the USA.
A Transportation Time Chart. The proximity of suppliers influences transportation times, which influences your inventory strategy. Always know your transportation times.
Do You Want a More Rewarding Procurement Career?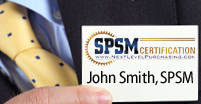 Are you tired of not getting enough opportunities, respect, and money out of your procurement career? Well, guess what? Nothing will change unless you take action towards becoming a world-class procurement professional.
Earning your SPSM® Certification is the action to take if you want to bring the most modern procurement practices into your organization and achieve your career potential. Download the SPSM® Certification Guide today to learn how to get started on your journey to a more rewarding procurement career!
Need Better Performance From Your Procurement Team?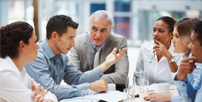 Are you a procurement leader whose team isn't achieving the results you know are possible? Maybe it's not enough cost savings. Or frustrating performance from the supply base. Or dissatisfied internal customers.
You need a performance improvement plan that's easy to implement and quick to produce results. The NLPA can help.
Download our whitepaper "The Procurement Leader's Guide To A More Successful Team." You'll learn the 7 steps for transforming your staff into a results-producing, world-class procurement team.
Are You Getting The Most Out of Your NLPA Membership?
Members of the NLPA get more than just articles like this by email. As a member, you also get access to:
The Procurement Training & Certification Starter Kit
The latest Purchasing & Supply Management Salaries Report
Leading-Edge Supply Management™ magazine
Members-only webinars 10x per year
And more!
If you haven't been taking advantage of these benefits, why not log in and start now?
Copyright 2008. This article is the property of Next Level Purchasing and may not be copied or republished in any form without the express written consent of Next Level Purchasing.
Click here to request republishing permission.