A Global Sourcing Strategy: What's Different?
PurchTips edition #120
By Charles Dominick, SPSM, SPSM2, SPSM3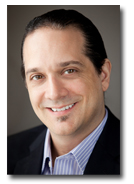 What Should A Global Sourcing Strategy Address?
Costs – A global sourcing strategy is often used to benefit from lower labor costs abroad. But there are also other additional costs for a buying organization to bear that aren't part of domestic transactions. They include multi-modal freight charges, broker fees, bank fees, taxes called duties, and insurance to name a few.

Laws – Global sourcing forces buyers and suppliers to choose one of three bodies of law to apply to their contract: the law of the buyer's country, the law of the supplier's country, or one applicable under a treaty accepted by both countries.

Currency – The buyer and the seller must agree on a currency to use. While some buyers insist on their own currency for simplicity's sake, prudent decisions consider use of the supplier's currency when the buyer's currency might strengthen relative to the supplier's currency between the agreement and payment dates.

Lead Time – Lead time for global purchases is usually significantly longer than for domestic ones. This is due to ocean travel being slower than air travel and customs clearance adding time not involved in domestic sourcing.

Language & Culture – If you're unfamiliar with the supplier's language and culture, you increase the risk of communication challenges, misunderstandings, and offensive or uncomfortable encounters.

Transportation – While domestic sourcing usually involves one shipping mode, global sourcing involves multi-modal transportation – a strategy for combining air, water, and ground transportation to get goods from the supplier to the port of the supplier's country to your country's port to your dock.

Payment Methods – Global sourcing often involves payment using a letter of credit which requires the involvement of both the buyer's and supplier's banks.
Do You Want a More Rewarding Procurement Career?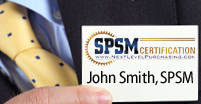 Are you tired of not getting enough opportunities, respect, and money out of your procurement career? Well, guess what? Nothing will change unless you take action towards becoming a world-class procurement professional.
Earning your SPSM® Certification is the action to take if you want to bring the most modern procurement practices into your organization and achieve your career potential. Download the SPSM® Certification Guide today to learn how to get started on your journey to a more rewarding procurement career!
Need Better Performance From Your Procurement Team?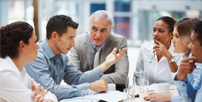 Are you a procurement leader whose team isn't achieving the results you know are possible? Maybe it's not enough cost savings. Or frustrating performance from the supply base. Or dissatisfied internal customers.
You need a performance improvement plan that's easy to implement and quick to produce results. The NLPA can help.
Download our whitepaper "The Procurement Leader's Guide To A More Successful Team." You'll learn the 7 steps for transforming your staff into a results-producing, world-class procurement team.
Are You Getting The Most Out of Your NLPA Membership?
Members of the NLPA get more than just articles like this by email. As a member, you also get access to:
The Procurement Training & Certification Starter Kit
The latest Purchasing & Supply Management Salaries Report
Leading-Edge Supply Management™ magazine
Members-only webinars 10x per year
And more!
If you haven't been taking advantage of these benefits, why not log in and start now?
Copyright 2007. This article is the property of Next Level Purchasing and may not be copied or republished in any form without the express written consent of Next Level Purchasing.
Click here to request republishing permission.