Is Your Force Majeure Clause Too Weak?
PurchTips edition #87
By Charles Dominick, SPSM, SPSM2, SPSM3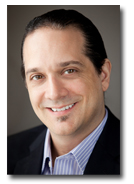 How Much Risk Is In Your Force Majeure Clause?
It has been difficult to walk into manufacturing purchasing managers' offices over the past two months without noticing the stacks of envelopes in their inboxes.
What's in the envelopes, you ask? Letters from suppliers claiming that the recent US hurricanes have caused them to declare Force Majeure and that shipments will be substantially delayed.
I've never seen this degree of Force Majeure in my career. So it is an appropriate time to revisit how Force Majeure clauses should be negotiated and written.
In the past, Force Majeure was always an easy term to which to agree. The thinking was: "Sure, Mr. Supplier, if you get hit with once-in-a-blue-moon disasters like hurricanes or terrorist attacks, you can delay shipments."
But, suddenly, Force Majeure events aren't so uncommon. Purchasers who took Force Majeure lightly are now struggling to maintain continuity of supply. So, when negotiating a Force Majeure clause, address these three things.
Will you get to waive any obligation of exclusivity to your supplier in the event of Force Majeure? Sure, you may still have to accept delivery and pay for the quantity you ordered. But if your management decides that it is worth it to buy an additional quantity from another supplier during the time your contracted supplier is recovering, you should have the legal right to do so.
Will you get "Most Favored Customer" treatment after your supplier has recovered? Large companies often negotiate a guarantee that they will get the best pricing out of all its supplier's customers, but getting scarce materials first in the event of Force Majeure is perhaps a higher priority.
Can your supplier provide you with a written contingency plan for each event it wants defined as Force Majeure? Insist on specificity like the quantities of materials, tooling, people, and other resources that will need to be redirected to another facility and the process of redirecting them.
Do You Want a More Rewarding Procurement Career?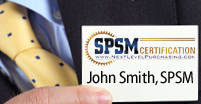 Are you tired of not getting enough opportunities, respect, and money out of your procurement career? Well, guess what? Nothing will change unless you take action towards becoming a world-class procurement professional.
Earning your SPSM® Certification is the action to take if you want to bring the most modern procurement practices into your organization and achieve your career potential. Download the SPSM® Certification Guide today to learn how to get started on your journey to a more rewarding procurement career!
Need Better Performance From Your Procurement Team?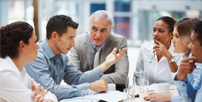 Are you a procurement leader whose team isn't achieving the results you know are possible? Maybe it's not enough cost savings. Or frustrating performance from the supply base. Or dissatisfied internal customers.
You need a performance improvement plan that's easy to implement and quick to produce results. The NLPA can help.
Download our whitepaper "The Procurement Leader's Guide To A More Successful Team." You'll learn the 7 steps for transforming your staff into a results-producing, world-class procurement team.
Are You Getting The Most Out of Your NLPA Membership?
Members of the NLPA get more than just articles like this by email. As a member, you also get access to:
The Procurement Training & Certification Starter Kit
The latest Purchasing & Supply Management Salaries Report
Leading-Edge Supply Management™ magazine
Members-only webinars 10x per year
And more!
If you haven't been taking advantage of these benefits, why not log in and start now?
Copyright 2005. This article is the property of Next Level Purchasing and may not be copied or republished in any form without the express written consent of Next Level Purchasing.
Click here to request republishing permission.