The 25 New Rights of Purchasing, Part V
PurchTips edition #283
By Charles Dominick, SPSM, SPSM2, SPSM3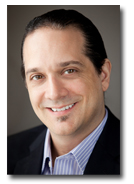 Ready For The Final Five Of The New Rights?
In editions #275, 277, 279 and 281, I introduced the first 20 of the "25 New Rights of Purchasing" to replace the traditional "5 Rights of Purchasing." Today's edition is the series' final one as we introduce the last five Rights.
Right Agility - Business - and the world - is constantly changing. Procurement professionals like you need to be agile in order to keep up with and take advantage of change. This means that you need suppliers who are at least equally agile and can adapt their products, services, processes, and the like as business conditions change.
Right Convenience - The accelerating pace of business means that everyone is trying to do things fast. Sometimes, quality unacceptably suffers in the pursuit of speed. This requires you to ensure that the best thing for your internal customers to do is also their most convenient option. Therefore, it's important to select suppliers that offer convenience in their ordering and other processes.
Right Safety Practices - Your organization probably has high standards for ensuring employee safety. Therefore, you should ensure that your suppliers have equally high standards. Public blame for a safety lapse at a supplier's facility is often placed as much on the customer as on the supplier.
Right Compliance - Just as a supplier safety violation can reflect poorly on your organization, so can a supplier violation of law, particularly if related to child or slave labor. Plus, your organization could be charged with violating a law as the result of illegal activity in your supply chain. Evaluate a supplier's compliance during the sourcing process as well as throughout that supplier relationship.
Right Country - A decade ago, "low cost country sourcing" was all the rage. Today, global sourcing looks at more than just cost to determine if a country is the "right country" for finding suppliers. From safety standards to susceptibility to natural disasters to political stability and more, there are many things to evaluate when deciding on a country in which to source.
Do You Want a More Rewarding Procurement Career?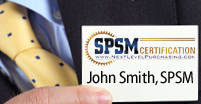 Are you tired of not getting enough opportunities, respect, and money out of your procurement career? Well, guess what? Nothing will change unless you take action towards becoming a world-class procurement professional.
Earning your SPSM® Certification is the action to take if you want to bring the most modern procurement practices into your organization and achieve your career potential. Download the SPSM® Certification Guide today to learn how to get started on your journey to a more rewarding procurement career!
Need Better Performance From Your Procurement Team?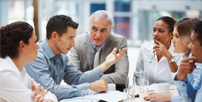 Are you a procurement leader whose team isn't achieving the results you know are possible? Maybe it's not enough cost savings. Or frustrating performance from the supply base. Or dissatisfied internal customers.
You need a performance improvement plan that's easy to implement and quick to produce results. The NLPA can help.
Download our whitepaper "The Procurement Leader's Guide To A More Successful Team." You'll learn the 7 steps for transforming your staff into a results-producing, world-class procurement team.
Are You Getting The Most Out of Your NLPA Membership?
Members of the NLPA get more than just articles like this by email. As a member, you also get access to:
The Procurement Training & Certification Starter Kit
The latest Purchasing & Supply Management Salaries Report
Leading-Edge Supply Management™ magazine
Members-only webinars 10x per year
And more!
If you haven't been taking advantage of these benefits, why not log in and start now?
Copyright 2013. This article is the property of Next Level Purchasing and may not be copied or republished in any form without the express written consent of Next Level Purchasing.
Click here to request republishing permission.