13 Tips For Big Purchasing Meetings, Part I
PurchTips edition #284
By Charles Dominick, SPSM, SPSM2, SPSM3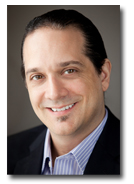 How Should You Prepare For Executive Meetings?
When you conduct a meeting with a senior executive (CEO, CFO, etc.), it is an opportunity for you to elevate the status of your purchasing department as well as yourself. Of course, if the meeting doesn't go well, it could have the opposite effect. Here are the first five of 13 tips for conducting a great executive meeting. We'll cover the other eight in two future editions of PurchTips.

Tip #1: Understand the topics that executives care about. While sharp executives like to hear about opportunities that will help them achieve certain organizational goals, opportunities often don't have the urgency that solutions to problems do. Sometimes, it's wise to position your topic as a solution to problem that, if left unsolved, will have certain imminent consequences in order to get priority with executives.

Tip #2: Keep it simple. Executives are usually extremely smart people. This leads many purchasing professionals to assume that they can give highly complex presentations. That's a bad assumption! Executives, while being among the smartest people, are often the busiest people and have many competing thoughts dancing in their heads. Therefore, strive to keep your discussion and materials simple enough that a 6th grader could understand them.

Tip #3: Ensure the math is correct on your materials. In purchasing, much of our work revolves around monetary calculations. If just one of your calculations is wrong, executives will often feel that your entire presentation lacks credibility, dismiss it as invalid, and not give you a chance to correct it. Always double-, if not triple-, check your math.

Tip #4: Ensure your spelling is correct. Smart executives often feel that people who can't spell are dumb. And successful executives rarely take advice from dumb people. Double-check your spelling.

Tip #5: Pay extra attention to the first page/slide. The first thing that executives see will often shape their impression of your entire presentation for better or worse. If the first page/slide contains spelling errors or looks sloppy, it can be enough to kill executives' interest in what's to follow.
Do You Want a More Rewarding Procurement Career?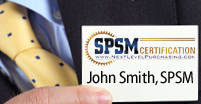 Are you tired of not getting enough opportunities, respect, and money out of your procurement career? Well, guess what? Nothing will change unless you take action towards becoming a world-class procurement professional.
Earning your SPSM® Certification is the action to take if you want to bring the most modern procurement practices into your organization and achieve your career potential. Download the SPSM® Certification Guide today to learn how to get started on your journey to a more rewarding procurement career!
Need Better Performance From Your Procurement Team?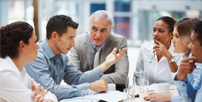 Are you a procurement leader whose team isn't achieving the results you know are possible? Maybe it's not enough cost savings. Or frustrating performance from the supply base. Or dissatisfied internal customers.
You need a performance improvement plan that's easy to implement and quick to produce results. The NLPA can help.
Download our whitepaper "The Procurement Leader's Guide To A More Successful Team." You'll learn the 7 steps for transforming your staff into a results-producing, world-class procurement team.
Are You Getting The Most Out of Your NLPA Membership?
Members of the NLPA get more than just articles like this by email. As a member, you also get access to:
The Procurement Training & Certification Starter Kit
The latest Purchasing & Supply Management Salaries Report
Leading-Edge Supply Management™ magazine
Members-only webinars 10x per year
And more!
If you haven't been taking advantage of these benefits, why not log in and start now?
Copyright 2013. This article is the property of Next Level Purchasing and may not be copied or republished in any form without the express written consent of Next Level Purchasing.
Click here to request republishing permission.