A 13-Point Procurement Ethics Checklist
PurchTips edition #233
By Charles Dominick, SPSM, SPSM2, SPSM3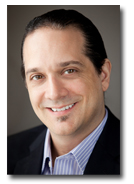 Can This Checklist Improve Your Procurement Ethics?
One component of a successful procurement career is to have acted ethically in all situations. Use this procurement ethics checklist to identify and avoid the ethical traps procurement professionals face daily.
Do not accept money, goods, services, or favors from suppliers in exchange for information, decisions in their favor, or, really, anything else.
Comply with your employer's policy on accepting gifts, meals, and entertainment from suppliers.
If your employer's supplier gift policy allows gifts to be accepted from foreign suppliers for cultural reasons, distribute those gifts to others in the organization who are not involved in decisions affecting the associated suppliers.
When weighted supplier selection criteria are established before soliciting bids, do not change the weightings or criteria after receiving bids unless legitimate, new information has been discovered.
Do not "use" prospective suppliers solely to pressure incumbent suppliers - only request bids from suppliers who truly have a chance of winning your employer's business.
Never share a supplier's proposal details with another supplier unless required by law.
Never buy or hold the stock of your employer's suppliers.
If a relative, friend, or yourself owns, manages, or sells for a supplier, recuse yourself from decisions involving that supplier and do not access related information unavailable to competing suppliers.
Either avoid soliciting charitable donations from suppliers or ensure that suppliers know that donating or declining to donate will not impact the opportunity to do business with your employer.
If you have a second job, do not use the time or resources of your primary employer to perform activities related to that second job.
If you have a second job, do not use your primary employer's information to support your second job.
If you have a second job, do not sell to the suppliers of your primary employer.
Actively try to educate other employees - including those outside of the procurement department - about ethical supplier interaction.
Do You Want a More Rewarding Procurement Career?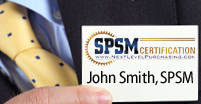 Are you tired of not getting enough opportunities, respect, and money out of your procurement career? Well, guess what? Nothing will change unless you take action towards becoming a world-class procurement professional.
Earning your SPSM® Certification is the action to take if you want to bring the most modern procurement practices into your organization and achieve your career potential. Download the SPSM® Certification Guide today to learn how to get started on your journey to a more rewarding procurement career!
Need Better Performance From Your Procurement Team?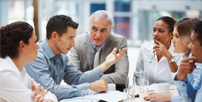 Are you a procurement leader whose team isn't achieving the results you know are possible? Maybe it's not enough cost savings. Or frustrating performance from the supply base. Or dissatisfied internal customers.
You need a performance improvement plan that's easy to implement and quick to produce results. The NLPA can help.
Download our whitepaper "The Procurement Leader's Guide To A More Successful Team." You'll learn the 7 steps for transforming your staff into a results-producing, world-class procurement team.
Are You Getting The Most Out of Your NLPA Membership?
Members of the NLPA get more than just articles like this by email. As a member, you also get access to:
The Procurement Training & Certification Starter Kit
The latest Purchasing & Supply Management Salaries Report
Leading-Edge Supply Management™ magazine
Members-only webinars 10x per year
And more!
If you haven't been taking advantage of these benefits, why not log in and start now?
Copyright 2011. This article is the property of Next Level Purchasing and may not be copied or republished in any form without the express written consent of Next Level Purchasing.
Click here to request republishing permission.