Ethical Negotiation With Multiple Suppliers
PurchTips edition #191
By Charles Dominick, SPSM, SPSM2, SPSM3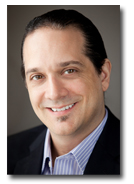 Is It Ethical To Negotiate With A Non-Low Bidder?
I often get questions about the ethics of negotiating with one or just a select number of bidders after receiving proposals. Should all bidders be given the opportunity to negotiate?

Well, here's my rule of thumb.

I create and continuously maintain a ranking of best bidders at the post-proposal stage of the sourcing process. Whether that ranking is based on price alone or a combination of criteria, I always have it. And my personal rule is to not give a negotiating opportunity to someone without giving the same opportunity to all HIGHER ranked bidders.

So, if you have seven bidders and want to negotiate with the bidder that has the third best rank, the bidders ranked #1 and #2 should also be given the opportunity to "sharpen their pencils." I wouldn't worry about the lower-ranked bidders unless I think that they also have a legitimate shot at actually earning the business. Usually, at that point, I've already ruled them out.

Now, if I negotiated with the third-best bidder and, as a result, got "the best deal" and never gave bidders 1 and 2 an equal opportunity to revise their proposals, that would reek of poor ethical judgment.

One thing about this approach is how it might be abused by the suppliers that you frequently engage in sourcing processes. If they know from experience that they don't have to put their best proposal forward because they will have the opportunity to negotiate later, you may find your sourcing process becoming more complex and less efficient than it needs to be.

You also have to do a self-evaluation and ask yourself "Why am I negotiating with someone other than the top two bidders?" In some cases, it may be due to internal political pressure to keep the incumbent.

Using the competitive bidding process to simply lower the incumbent's price without any realistic chance of actually switching suppliers is unethical. So you need to employ some change management to shape the culture of your organization while also keeping the process fair.
Do You Want a More Rewarding Procurement Career?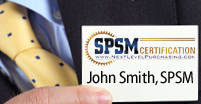 Are you tired of not getting enough opportunities, respect, and money out of your procurement career? Well, guess what? Nothing will change unless you take action towards becoming a world-class procurement professional.
Earning your SPSM® Certification is the action to take if you want to bring the most modern procurement practices into your organization and achieve your career potential. Download the SPSM® Certification Guide today to learn how to get started on your journey to a more rewarding procurement career!
Need Better Performance From Your Procurement Team?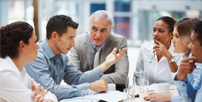 Are you a procurement leader whose team isn't achieving the results you know are possible? Maybe it's not enough cost savings. Or frustrating performance from the supply base. Or dissatisfied internal customers.
You need a performance improvement plan that's easy to implement and quick to produce results. The NLPA can help.
Download our whitepaper "The Procurement Leader's Guide To A More Successful Team." You'll learn the 7 steps for transforming your staff into a results-producing, world-class procurement team.
Are You Getting The Most Out of Your NLPA Membership?
Members of the NLPA get more than just articles like this by email. As a member, you also get access to:
The Procurement Training & Certification Starter Kit
The latest Purchasing & Supply Management Salaries Report
Leading-Edge Supply Management™ magazine
Members-only webinars 10x per year
And more!
If you haven't been taking advantage of these benefits, why not log in and start now?
Copyright 2009. This article is the property of Next Level Purchasing and may not be copied or republished in any form without the express written consent of Next Level Purchasing.
Click here to request republishing permission.