eSourcing & Supplier Relationships, Part I
PurchTips edition #61
By Charles Dominick, SPSM, SPSM2, SPSM3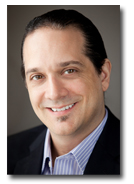 Can You Persuade Suppliers To Embrace eSourcing?
eSourcing - or the process of conducting bidding and/or auctions via the Internet - continues to be a challenge in terms of managing supplier relationships. In the early days of eSourcing, suppliers resisted the eSourcing concept. They feared being "beaten up" over price.
Smart buyers "sold" the suppliers on the benefits of participating in eSourcing events. Here are three of those benefits that you can highlight to persuade suppliers to participate in your eSourcing events:
eSourcing gives every supplier equal opportunity to revise their proposals and,
therefore, an equal opportunity to earn the buyer's business.
All information submitted by a supplier in an eSourcing event is seen by all other
suppliers. This ensures fairness. The bidding process is transparent and ethical.
eSourcing yields precise market intelligence with regard to pricing and terms
available in the marketplace.
Communicating these benefits is still a powerful strategy. Now, many suppliers are willing,
if not eager, to participate in eSourcing events.
However, there still are suppliers who resist eSourcing. And their numbers are growing to the surprise of many buyers. Here is some background on the situation...
eSourcing adoption began accelerating around the same time that the economy went into recession. Suppliers struggled to maintain sales levels. Not in a position to refuse business, they participated in eSourcing.
Today, the economy is improving. Suppliers' sales have increased. They can afford to be more selective with the business they pursue and may again resist eSourcing.
This new era requires a strategy to supplement the one you learned today. In the next resource, you'll learn how to keep the buyer-friendly eSourcing process alive in this new era.
Do You Want a More Rewarding Procurement Career?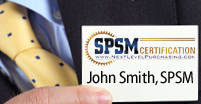 Are you tired of not getting enough opportunities, respect, and money out of your procurement career? Well, guess what? Nothing will change unless you take action towards becoming a world-class procurement professional.
Earning your SPSM® Certification is the action to take if you want to bring the most modern procurement practices into your organization and achieve your career potential. Download the SPSM® Certification Guide today to learn how to get started on your journey to a more rewarding procurement career!
Need Better Performance From Your Procurement Team?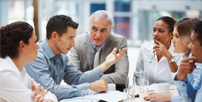 Are you a procurement leader whose team isn't achieving the results you know are possible? Maybe it's not enough cost savings. Or frustrating performance from the supply base. Or dissatisfied internal customers.
You need a performance improvement plan that's easy to implement and quick to produce results. The NLPA can help.
Download our whitepaper "The Procurement Leader's Guide To A More Successful Team." You'll learn the 7 steps for transforming your staff into a results-producing, world-class procurement team.
Are You Getting The Most Out of Your NLPA Membership?
Members of the NLPA get more than just articles like this by email. As a member, you also get access to:
The Procurement Training & Certification Starter Kit
The latest Purchasing & Supply Management Salaries Report
Leading-Edge Supply Management™ magazine
Members-only webinars 10x per year
And more!
If you haven't been taking advantage of these benefits, why not log in and start now?
Copyright 2004. This article is the property of Next Level Purchasing and may not be copied or republished in any form without the express written consent of Next Level Purchasing.
Click here to request republishing permission.