eSourcing & Supplier Relationships, Part II
PurchTips edition #62
By Charles Dominick, SPSM, SPSM2, SPSM3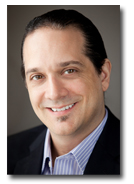 Do You Know How To Save eSourcing?
In the last resource, you learned about a growing trend - suppliers once again refusing to participate in eSourcing. One seller recently told me: "We've decided not to participate in reverse auctions any more. We don't want to commoditize ourselves."
So, some suppliers would rather decline an opportunity to earn business than to deviate from their business model. That concerns buyers who realize that, generally, the more competition there is, the lower prices will be.
Currently, eSourcing is suffering from a negative perception in the supplier community. The emerging resistance requires that buyers make eSourcing events as attractive as possible to suppliers. Otherwise, the buyer-friendly eSourcing process could face limited applicability - even obsolescence - in the near term.
Every buyer conducting eSourcing events has the ability to reverse its negative perception. In order for eSourcing to survive, you need to incorporate the highest levels of integrity in eSourcing processes. Here are five tips for promoting integrity in eSourcing:
Do not display only prices to suppliers when there are other criteria involved in the
selection process.
Do not select a supplier other than the low bidder (in a price-only auction) nor a
supplier other than the highest scorer (in a multi-variable eSourcing event).
Do not determine the supplier you will select in advance of the eSourcing event thereby
"using" the other suppliers simply to drive down the preferred supplier's price.
Do not negotiate price after the eSourcing event has already determined the
lowest price available in the marketplace.
Do not invite certain suppliers to participate if those suppliers have no chance of winning.
If you avoid making these mistakes, you will be able to maximize the applicability of the valuable eSourcing process.
Do You Want a More Rewarding Procurement Career?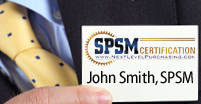 Are you tired of not getting enough opportunities, respect, and money out of your procurement career? Well, guess what? Nothing will change unless you take action towards becoming a world-class procurement professional.
Earning your SPSM® Certification is the action to take if you want to bring the most modern procurement practices into your organization and achieve your career potential. Download the SPSM® Certification Guide today to learn how to get started on your journey to a more rewarding procurement career!
Need Better Performance From Your Procurement Team?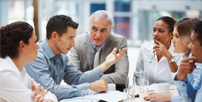 Are you a procurement leader whose team isn't achieving the results you know are possible? Maybe it's not enough cost savings. Or frustrating performance from the supply base. Or dissatisfied internal customers.
You need a performance improvement plan that's easy to implement and quick to produce results. The NLPA can help.
Download our whitepaper "The Procurement Leader's Guide To A More Successful Team." You'll learn the 7 steps for transforming your staff into a results-producing, world-class procurement team.
Are You Getting The Most Out of Your NLPA Membership?
Members of the NLPA get more than just articles like this by email. As a member, you also get access to:
The Procurement Training & Certification Starter Kit
The latest Purchasing & Supply Management Salaries Report
Leading-Edge Supply Management™ magazine
Members-only webinars 10x per year
And more!
If you haven't been taking advantage of these benefits, why not log in and start now?
Copyright 2004. This article is the property of Next Level Purchasing and may not be copied or republished in any form without the express written consent of Next Level Purchasing.
Click here to request republishing permission.