6 Early Supplier Involvement Tips
PurchTips edition #130
By Charles Dominick, SPSM, SPSM2, SPSM3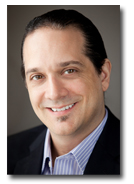 Does Early Supplier Involvement Mean High Prices?
Involving suppliers when developing a new product or service can be smart. But, if not done well, early supplier involvement can lead to suppliers taking advantage of customers who lack the future threat of competition to reduce costs and improve performance.

I've studied this problem and found companies using these tactics to control early supplier involvement deals:
Make Cost Data Sharing Mandatory. For the privilege of their involvement in development, a supplier should be required to break down its quoted price into its component costs and profit margin.
Minimize The Overhead Percentage. Scrutinize how overhead is calculated. Re-identifying overhead costs as direct costs makes it easier to jointly reduce those costs later. For example, costs associated with scrapped material might be buried in overhead. That should be made its own line item.
Understand All Assumptions. There are always assumptions built into a supplier's cost structure. For example, a supplier may base its labor costs on an assumed production rate (e.g., 100 units per hour). Document all of these assumptions and have a technical team member evaluate their accuracy.
Agree To The Right Terms. Suppliers who overestimated their costs (or intentionally quoted them higher) should not benefit. So pricing should be based on a cost plus fixed fee scheme. Suppliers must agree to share accounting records of their work for you. And you should agree on the terms that can change if the volume exceeds your estimates.
Audit The Supplier's Books. You and your technical team must audit the supplier's records to compare actual costs versus estimated costs and those assumptions you documented earlier with actual results. Where costs were lower than estimated or actual performance was better than assumed, a price adjustment is warranted.
Continuously Evaluate Cost Reduction Opportunities. Auditing supplier's books can also involve evaluating ways to reduce costs. Try to identify materials used by several suppliers to see if consolidating the buy can reduce costs.
Use this approach to help ensure that your purchasing department is valued in early supplier involvement deals.
Do You Want a More Rewarding Procurement Career?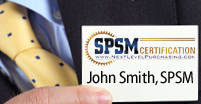 Are you tired of not getting enough opportunities, respect, and money out of your procurement career? Well, guess what? Nothing will change unless you take action towards becoming a world-class procurement professional.
Earning your SPSM® Certification is the action to take if you want to bring the most modern procurement practices into your organization and achieve your career potential. Download the SPSM® Certification Guide today to learn how to get started on your journey to a more rewarding procurement career!
Need Better Performance From Your Procurement Team?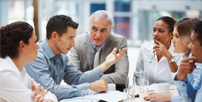 Are you a procurement leader whose team isn't achieving the results you know are possible? Maybe it's not enough cost savings. Or frustrating performance from the supply base. Or dissatisfied internal customers.
You need a performance improvement plan that's easy to implement and quick to produce results. The NLPA can help.
Download our whitepaper "The Procurement Leader's Guide To A More Successful Team." You'll learn the 7 steps for transforming your staff into a results-producing, world-class procurement team.
Are You Getting The Most Out of Your NLPA Membership?
Members of the NLPA get more than just articles like this by email. As a member, you also get access to:
The Procurement Training & Certification Starter Kit
The latest Purchasing & Supply Management Salaries Report
Leading-Edge Supply Management™ magazine
Members-only webinars 10x per year
And more!
If you haven't been taking advantage of these benefits, why not log in and start now?
Copyright 2007. This article is the property of Next Level Purchasing and may not be copied or republished in any form without the express written consent of Next Level Purchasing.
Click here to request republishing permission.