How To Justify Early Purchasing Involvement
PurchTips edition #225
By Charles Dominick, SPSM, SPSM2, SPSM3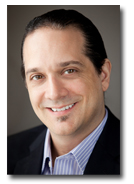 Need Ammunition For Early Purchasing Involvement?
In the last edition of PurchTips, I focused on the negotiation value that you can bring to a deal through early purchasing involvement. But negotiation prowess is just one of the many reasons that purchasing departments should be involved in the earliest stages of significant supplier deals. Here are three more qualities that good purchasing departments can bring to the supplier engagement process.


Strong ethics. Suppliers who sell to internal customers instead of purchasing departments commonly employ tactics of persuasion (e.g., lunches, sports tickets, gifts, etc.) that may cross the ethical line, even if internal customers claim no influence. Purchasing professionals are typically trained to uphold high ethical standards and will ensure that these tactics are not successfully used against unwitting internal customers.
Supplier qualification expertise. A supplier can talk their way into the heart of an internal customer. But is that internal customer equipped to do things like analyze the supplier's financial health using the Altman Z-Score or other techniques, conduct reference checks in accordance with world-class purchasing practices, or know what to look for when conducting a supplier site visit to avoid a supplier selection mistake? It's unlikely. Of course, if you're going to play this card, you better know (or learn) how to do all of those things!
A passion for risk management. When internal customers select suppliers, they often ignore some important components of risk management that purchasing professionals are fond of: competition and standardization. This oversight can lead to sole source situations that are characterized by the organization being powerless against the supplier's future price gouging, performance declines, or lack of agility as circumstances change.
If you want your management to mandate early purchasing involvement, you absolutely must not position it as being about you fighting being relegated to a clerical role. No one will care. It must be about what is best for the organization. You must make it clear why involving you early would be beneficial for the organization, preferably in measurable terms.
Do You Want a More Rewarding Procurement Career?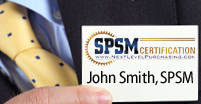 Are you tired of not getting enough opportunities, respect, and money out of your procurement career? Well, guess what? Nothing will change unless you take action towards becoming a world-class procurement professional.
Earning your SPSM® Certification is the action to take if you want to bring the most modern procurement practices into your organization and achieve your career potential. Download the SPSM® Certification Guide today to learn how to get started on your journey to a more rewarding procurement career!
Need Better Performance From Your Procurement Team?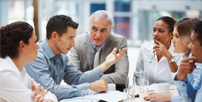 Are you a procurement leader whose team isn't achieving the results you know are possible? Maybe it's not enough cost savings. Or frustrating performance from the supply base. Or dissatisfied internal customers.
You need a performance improvement plan that's easy to implement and quick to produce results. The NLPA can help.
Download our whitepaper "The Procurement Leader's Guide To A More Successful Team." You'll learn the 7 steps for transforming your staff into a results-producing, world-class procurement team.
Are You Getting The Most Out of Your NLPA Membership?
Members of the NLPA get more than just articles like this by email. As a member, you also get access to:
The Procurement Training & Certification Starter Kit
The latest Purchasing & Supply Management Salaries Report
Leading-Edge Supply Management™ magazine
Members-only webinars 10x per year
And more!
If you haven't been taking advantage of these benefits, why not log in and start now?
Copyright 2011. This article is the property of Next Level Purchasing and may not be copied or republished in any form without the express written consent of Next Level Purchasing.
Click here to request republishing permission.