7 Supplier Diversity Challenges, Part I
PurchTips edition #121
By Charles Dominick, SPSM, SPSM2, SPSM3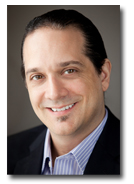 What Are The Challenges Of Using Diverse Suppliers?
As corporate social responsibility becomes more widely discussed, more organizations are asking purchasing departments to increase supplier diversity spend. But supplier diversity programs have unique challenges.

Challenge #1: Deciding what types of suppliers will be considered diverse suppliers. While this may seem like a no- brainer, it is actually very important to think through the options at the very beginning. Not recognizing one supplier group as diverse suppliers can cause problems later. Recognizing diverse supplier groups later can negatively impact your year-over-year comparison of metrics. Here are some common types of suppliers considered to be diverse suppliers:

Businesses that are at least 51% owned, controlled and operated by an ethnic minority, ethnic minorities, a woman, women, a veteran, or veterans
Small businesses
Business that are located in formally recognized economically distressed areas
Challenge #2: Tracking the use of diverse suppliers. There's an old business saying "What gets measured gets done." So to ensure actual use of diverse suppliers, you need an easy way to determine how much your organization is spending with them.

There is a lot of "behind the scenes" work in order to make this happen, including:

Setting up fields in your purchasing system to accommodate a supplier diversity classification
Identifying diverse suppliers in your system and updating their profiles with the appropriate diversity classification
Revising your supplier registration process so that the appropriate diversity classification is applied to new suppliers entered in the system
Having your information systems specialists create custom reports based on the entries in the supplier diversity classification fields
In addition, you also must strategize how to handle "double counting" supplier diversity spend. Double counting can occur when doing business with a supplier that qualifies for two or more diversity classifications,such as a supplier that is both a woman-owned business and a minority-owned business. You need to decide whether to pick one of those classifications for reporting purposes in accordance with a hierarchy, divide the spend among the classifications, or report the whole amount in multiple categories.
Do You Want a More Rewarding Procurement Career?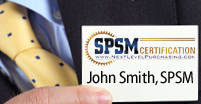 Are you tired of not getting enough opportunities, respect, and money out of your procurement career? Well, guess what? Nothing will change unless you take action towards becoming a world-class procurement professional.
Earning your SPSM® Certification is the action to take if you want to bring the most modern procurement practices into your organization and achieve your career potential. Download the SPSM® Certification Guide today to learn how to get started on your journey to a more rewarding procurement career!
Need Better Performance From Your Procurement Team?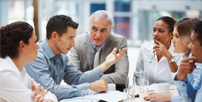 Are you a procurement leader whose team isn't achieving the results you know are possible? Maybe it's not enough cost savings. Or frustrating performance from the supply base. Or dissatisfied internal customers.
You need a performance improvement plan that's easy to implement and quick to produce results. The NLPA can help.
Download our whitepaper "The Procurement Leader's Guide To A More Successful Team." You'll learn the 7 steps for transforming your staff into a results-producing, world-class procurement team.
Are You Getting The Most Out of Your NLPA Membership?
Members of the NLPA get more than just articles like this by email. As a member, you also get access to:
The Procurement Training & Certification Starter Kit
The latest Purchasing & Supply Management Salaries Report
Leading-Edge Supply Management™ magazine
Members-only webinars 10x per year
And more!
If you haven't been taking advantage of these benefits, why not log in and start now?
Copyright 2007. This article is the property of Next Level Purchasing and may not be copied or republished in any form without the express written consent of Next Level Purchasing.
Click here to request republishing permission.