Creative Negotiation With Sole Source Vendors
PurchTips edition #295
By Charles Dominick, SPSM, SPSM2, SPSM3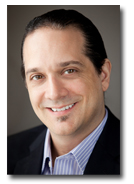 Are You Being Creative Enough In Your Negotiations?
Of course a sole source vendor is going to resist your first request for lower prices! So, don't make sole source vendor negotiations a tug-of-war about price. Instead, use creative negotiation to explore exchanging a concession that the vendor values for that lower price.
Examples of concessions that vendors value include: faster payments; longer guarantees of getting business; participation as a reference; participation in a case study or testimonial; and simpler, more standardized processes. So, if the lack of competition results in a vendor refusing to grant you the lower price you've requested, ask the vendor questions like "What if we..."
Paid you in 15 days instead of 30?
Extended the term of the contract for one more year?
Agreed to serve as a reference for you?
Participated in a case study or testimonial for you?
Stopped requiring you to [insert requirement here]?
With regard to the special requirement, sometimes we require our vendors to do things for us that none of their other customers require and we fail to consider the additional cost to the vendor which, ultimately, gets passed back on to us. You may not realize that getting that extra physical invoice or customized labeling on your packages or other special request is actually costing your organization far in excess of the value you get from them. If you don't really need it, why pay for it?
Of course, before suggesting any of these concessions to a vendor, be sure that your organization could actually support the idea. For example, if your CFO would refuse to pay a vendor in 15 days under any circumstances, then it could be problematic for you to make the offer only to be forced to withdraw it later.
In some cases, it might be best to ask the vendor these questions one at a time and let them research their ability to trade a price reduction for one of these concessions before asking your next "What if?" question. As I always teach in my negotiation training, you don't want to use all of your ammunition at once because if the vendor's first price reduction is a small one, you'll have no incentive left to offer the vendor for giving you a bigger one.
Do You Want a More Rewarding Procurement Career?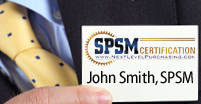 Are you tired of not getting enough opportunities, respect, and money out of your procurement career? Well, guess what? Nothing will change unless you take action towards becoming a world-class procurement professional.
Earning your SPSM® Certification is the action to take if you want to bring the most modern procurement practices into your organization and achieve your career potential. Download the SPSM® Certification Guide today to learn how to get started on your journey to a more rewarding procurement career!
Need Better Performance From Your Procurement Team?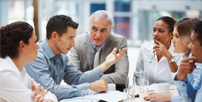 Are you a procurement leader whose team isn't achieving the results you know are possible? Maybe it's not enough cost savings. Or frustrating performance from the supply base. Or dissatisfied internal customers.
You need a performance improvement plan that's easy to implement and quick to produce results. The NLPA can help.
Download our whitepaper "The Procurement Leader's Guide To A More Successful Team." You'll learn the 7 steps for transforming your staff into a results-producing, world-class procurement team.
Are You Getting The Most Out of Your NLPA Membership?
Members of the NLPA get more than just articles like this by email. As a member, you also get access to:
The Procurement Training & Certification Starter Kit
The latest Purchasing & Supply Management Salaries Report
Leading-Edge Supply Management™ magazine
Members-only webinars 10x per year
And more!
If you haven't been taking advantage of these benefits, why not log in and start now?
Copyright 2014. This article is the property of Next Level Purchasing and may not be copied or republished in any form without the express written consent of Next Level Purchasing.
Click here to request republishing permission.