Cost Savings: Tips For Recording Them
PurchTips edition #118
By Charles Dominick, SPSM, SPSM2, SPSM3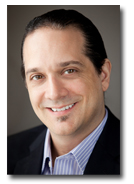 Are You Optimally Recording Your Cost Savings
One of the most important practices in demonstrating Purchasing's value to the organization is tracking and reporting cost savings. When you achieve cost savings, there is important data you should log, such as:

Date
Description of Product or Service
Baseline Price
Type of Baseline or Type of Savings
Current Price
Quantity
Cost Savings
Buyer
Supplier
Cost Center
Category or Commodity
Allow me to elaborate on some of these items...
Baseline Price. Cost savings is the difference between your current price and a higher price, called a baseline.
Type of Baseline or Type of Savings. Baselines may include last year's price, originally proposed price, cost to produce internally, etc. The baseline may determine whether management deems the impact an avoidance or cost savings and may only be interested in the latter.
Cost Savings. This field should be automatically calculated by multiplying the quantity by the difference between the baseline price and the current price.
Cost Center. Reporting your cost savings by cost center helps Purchasing demonstrate the positive impact it made on a specific department's budget.
Here are three more tips for recording cost savings:

Record Price Increases, Too. Reporting "net" cost savings will better match your reports to financial statements, making your reports more believable.
Use A Database Not A Spreadsheet. Databases allow you to create separate tables for certain fields and, therefore, select from lists that will ensure the integrity of the data and make it easier to aggregate.
Use Actual Quantities. While estimated quantities save you the work of having to routinely update the cost savings log, estimated quantities usually vary from actual quantities, which can damage the integrity of your cost savings report if upper management scrutinizes it.
Do You Want a More Rewarding Procurement Career?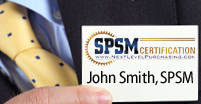 Are you tired of not getting enough opportunities, respect, and money out of your procurement career? Well, guess what? Nothing will change unless you take action towards becoming a world-class procurement professional.
Earning your SPSM® Certification is the action to take if you want to bring the most modern procurement practices into your organization and achieve your career potential. Download the SPSM® Certification Guide today to learn how to get started on your journey to a more rewarding procurement career!
Need Better Performance From Your Procurement Team?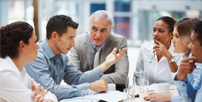 Are you a procurement leader whose team isn't achieving the results you know are possible? Maybe it's not enough cost savings. Or frustrating performance from the supply base. Or dissatisfied internal customers.
You need a performance improvement plan that's easy to implement and quick to produce results. The NLPA can help.
Download our whitepaper "The Procurement Leader's Guide To A More Successful Team." You'll learn the 7 steps for transforming your staff into a results-producing, world-class procurement team.
Are You Getting The Most Out of Your NLPA Membership?
Members of the NLPA get more than just articles like this by email. As a member, you also get access to:
The Procurement Training & Certification Starter Kit
The latest Purchasing & Supply Management Salaries Report
Leading-Edge Supply Management™ magazine
Members-only webinars 10x per year
And more!
If you haven't been taking advantage of these benefits, why not log in and start now?
Copyright 2007. This article is the property of Next Level Purchasing and may not be copied or republished in any form without the express written consent of Next Level Purchasing.
Click here to request republishing permission.