Cost Savings Reports: Why Some Are Weak
PurchTips edition #127
By Charles Dominick, SPSM, SPSM2, SPSM3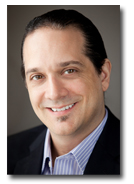 Do Your Cost Savings Reports Have These Problems?
Cost savings is the most common performance metric executives use to evaluate their purchasing departments. So it's critical to have strong cost savings reports.

Today, we'll examine three problems found in weak cost savings reports. Evaluate your approach and try to avoid having these problems with your cost savings reports.

Problem #1: Using An Incorrect Baseline. Cost savings are calculated as the quantity to be purchased multiplied by the difference between the price you will pay and some higher baseline price. Make sure that your company's executives agree with the baseline you use. Picking a high but not credible baseline (e.g., the highest bid received) may maximize your cost savings calculation but hurt your credibility with those executives.

Problem #2: Using Poor Quantity Estimates. Because the price you will pay is lower than the baseline price, your cost savings total grows as you purchase more. You may report a certain cost savings value based on quantity estimates. But what if you only end up buying half of that quantity? That's right – your actual cost savings will be half of your estimated cost savings. When you estimate your cost savings to executives, they expect the company to realize the cost savings you estimate. If the cost savings realized is less than your estimate, you won't be their favorite employee!

Problem #3: Failing To Adjust Budgets. To executives, "cost savings" is synonymous with "profit improvement." When you say that you will save $500,000 this year, they expect profits to be that much higher. So let's say that you achieve cost savings of $500,000 for a department within the company. Where does that $500,000 go? Does it free up money that they can spend on other things that they hadn't budgeted for? If so, then your "cost savings" is not really a "profit improvement." The company is still incurring the same amount of expenses. To truly improve profit, an amount equal to cost savings must be removed from the budget. Purchasing obviously can't do this alone, but working with senior management in this respect can certainly help executives see the value of intelligent purchasing.
Do You Want a More Rewarding Procurement Career?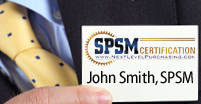 Are you tired of not getting enough opportunities, respect, and money out of your procurement career? Well, guess what? Nothing will change unless you take action towards becoming a world-class procurement professional.
Earning your SPSM® Certification is the action to take if you want to bring the most modern procurement practices into your organization and achieve your career potential. Download the SPSM® Certification Guide today to learn how to get started on your journey to a more rewarding procurement career!
Need Better Performance From Your Procurement Team?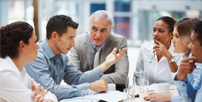 Are you a procurement leader whose team isn't achieving the results you know are possible? Maybe it's not enough cost savings. Or frustrating performance from the supply base. Or dissatisfied internal customers.
You need a performance improvement plan that's easy to implement and quick to produce results. The NLPA can help.
Download our whitepaper "The Procurement Leader's Guide To A More Successful Team." You'll learn the 7 steps for transforming your staff into a results-producing, world-class procurement team.
Are You Getting The Most Out of Your NLPA Membership?
Members of the NLPA get more than just articles like this by email. As a member, you also get access to:
The Procurement Training & Certification Starter Kit
The latest Purchasing & Supply Management Salaries Report
Leading-Edge Supply Management™ magazine
Members-only webinars 10x per year
And more!
If you haven't been taking advantage of these benefits, why not log in and start now?
Copyright 2007. This article is the property of Next Level Purchasing and may not be copied or republished in any form without the express written consent of Next Level Purchasing.
Click here to request republishing permission.