Cost Savings Reporting: Dot The I's!
PurchTips edition #110
By Charles Dominick, SPSM, SPSM2, SPSM3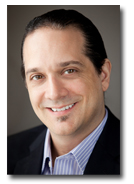 Are Your Cost Savings Reports Believeable?
Purchasing often fails to get management's respect because its cost savings reports aren't believable. But you can make your cost savings reports more believable if you can understand and reconcile the difference between "cost savings" and "expense reductions."

When you claim cost savings, management expects to see the expenses on its financial statements lower than the previous year. In many cases the cost savings you report are much different than the change in expenses.

This disparity hurts your credibility. Managers with a financial background were trained early in their careers to reconcile financial reports – ensuring that differences between numbers from two sources are accounted for.

You should account for the differences between your cost savings and the actual expense reduction. Here are reasons cost savings exceed expense reductions. Think about how to reconcile these in a cost savings report.

Quantities Increased: If you paid $2.00 per pair of safety goggles last year and this year purchased 10,000 goggles at $1.50 per pair, you'd probably report a cost savings of $5,000 ($0.50 x 10,000), right? But what happens to the expenses if you only bought 5,000 last year? That's right, the expenses increased from $10,000 (i.e., $2.00 x 5,000) to $15,000 ($1.50 x 10,000)! So account for that when reporting cost savings, explaining that while the quantity increase would have resulted in expenses rising by $10,000 if last year's price was held, you offset $5,000 of that increase by improving pricing.

New Expenses Arose: If you purchased large quantities of an item that your organization never used before, you don't have a price benchmark. If you negotiated the low bidder's prices even lower, you'd likely report the negotiated difference as your cost savings. But what do expenses do? They go up because you spent money on a category on which you spent no money last year.

Increases Aren't Reported: Cost savings are often reported in isolation. Let's say you reported cost savings of $100,000 for reducing costs in one category by that amount. But what if the spend in your other categories increased by a total of $200,000? Should you still report $100,000 as your annual cost savings?

Better-Than-Market Performance Is Counted: Many purchasers measure their cost savings on price-volatile commodities (e.g., petroleum-based products) by comparing percentage cost changes with indexed cost changes in the market. But before claiming cost savings when you "beat" the market, consider how management may see things in terms of expense reduction.
Do You Want a More Rewarding Procurement Career?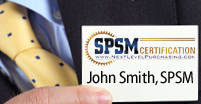 Are you tired of not getting enough opportunities, respect, and money out of your procurement career? Well, guess what? Nothing will change unless you take action towards becoming a world-class procurement professional.
Earning your SPSM® Certification is the action to take if you want to bring the most modern procurement practices into your organization and achieve your career potential. Download the SPSM® Certification Guide today to learn how to get started on your journey to a more rewarding procurement career!
Need Better Performance From Your Procurement Team?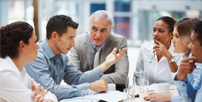 Are you a procurement leader whose team isn't achieving the results you know are possible? Maybe it's not enough cost savings. Or frustrating performance from the supply base. Or dissatisfied internal customers.
You need a performance improvement plan that's easy to implement and quick to produce results. The NLPA can help.
Download our whitepaper "The Procurement Leader's Guide To A More Successful Team." You'll learn the 7 steps for transforming your staff into a results-producing, world-class procurement team.
Are You Getting The Most Out of Your NLPA Membership?
Members of the NLPA get more than just articles like this by email. As a member, you also get access to:
The Procurement Training & Certification Starter Kit
The latest Purchasing & Supply Management Salaries Report
Leading-Edge Supply Management™ magazine
Members-only webinars 10x per year
And more!
If you haven't been taking advantage of these benefits, why not log in and start now?
Copyright 2006. This article is the property of Next Level Purchasing and may not be copied or republished in any form without the express written consent of Next Level Purchasing.
Click here to request republishing permission.