Cost Savings: From Potential To Actual
PurchTips edition #155
By Charles Dominick, SPSM, SPSM2, SPSM3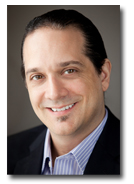 How Can You Achieve Your Cost Savings Potential?
Many times, the cost savings estimated at the beginning of a contract exceeds the amount that you actually save. This failure to achieve cost savings potential is called "leakage" and poses a threat to the credibility of purchasing professionals and departments. Leakage occurs when a purchasing department establishes an enterprise-wide contract, yet many users within the organization still buy from other suppliers.
Why does leakage occur? "I've come up with four key reasons," says Barbara Ardell, a Vice President of consulting firm Paladin Associates. "Communication, inconvenience, fear of the unknown, and lack of trust."
In my recent conversation with Ardell, she shared eight strategies for mitigating leakage, including these three:
Monitor Expenditures To Identify Any Leakage - According to Ardell, "spend visibility is really vital" to understand when and where leakage is occurring. The better your spend analysis capabilities, the quicker you'll be able to take corrective action when leakage happens.
Celebrate & Publicize Sourcing Successes – Trade publications welcome stories of companies that achieve successful results. Securing an interview with a trade publication and having your stakeholders participate, "gives credit to internal customers, builds ownership, and also creates accountability," Ardell states. "How are you going to back down on a savings commitment when the CEO has seen it in a news report?"

Involve Stakeholders In The RFP/RFQ/Tender Process – "One easy way to do that is to have them involved in scoring the supplier surveys," explains Ardell. "You can also invite participation in the analysis of the RFP or RFQ responses or invite them to participate in the live [reverse] auction. There's nothing that gets excitement going in the stakeholder community than actually participating in a live bidding event."

I strongly endorse stakeholder involvement. If you want to drive compliance with a new contract and achieve the true savings potential of the contract, your new supplier must not be perceived by your stakeholders as "Purchasing's supplier." It must be regarded as "our supplier" - one that the company collectively chose.

If the "Purchasing's supplier" perception exists – especially if you've ousted a popular incumbent - your stakeholders may exploit the reasons why choosing the supplier was a bad decision. In many companies, stakeholders have the power to either help you achieve your cost savings potential or prevent you from reaching it. So it's important to work in harmony with them.
Do You Want a More Rewarding Procurement Career?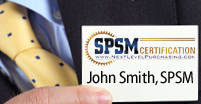 Are you tired of not getting enough opportunities, respect, and money out of your procurement career? Well, guess what? Nothing will change unless you take action towards becoming a world-class procurement professional.
Earning your SPSM® Certification is the action to take if you want to bring the most modern procurement practices into your organization and achieve your career potential. Download the SPSM® Certification Guide today to learn how to get started on your journey to a more rewarding procurement career!
Need Better Performance From Your Procurement Team?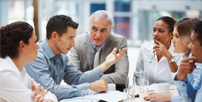 Are you a procurement leader whose team isn't achieving the results you know are possible? Maybe it's not enough cost savings. Or frustrating performance from the supply base. Or dissatisfied internal customers.
You need a performance improvement plan that's easy to implement and quick to produce results. The NLPA can help.
Download our whitepaper "The Procurement Leader's Guide To A More Successful Team." You'll learn the 7 steps for transforming your staff into a results-producing, world-class procurement team.
Are You Getting The Most Out of Your NLPA Membership?
Members of the NLPA get more than just articles like this by email. As a member, you also get access to:
The Procurement Training & Certification Starter Kit
The latest Purchasing & Supply Management Salaries Report
Leading-Edge Supply Management™ magazine
Members-only webinars 10x per year
And more!
If you haven't been taking advantage of these benefits, why not log in and start now?
Copyright 2008. This article is the property of Next Level Purchasing and may not be copied or republished in any form without the express written consent of Next Level Purchasing.
Click here to request republishing permission.