Does Cost Containment Have 2 C's Or 4?
PurchTips edition #159
By Charles Dominick, SPSM, SPSM2, SPSM3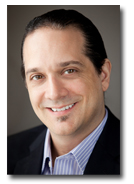 What Are The 4 C's Of Cost Containment?
If you're looking at the letters in the term "cost containment," you'll only see two "c's." But there are actually four "c's" associated with the practice of cost containment. Use these four techniques to maximize the results from your cost containment initiative.

Consolidation – A timeless principle of cost-effective purchasing and supply management is that the more you buy, the less you pay per unit. So you need to consolidate your enterprise-wide spend in a category or combination of categories into a large "market basket" that you will entice suppliers to bid on. Leveraging your volume in this way helps to maximize the cost savings available to you.

Competition – Competition between suppliers is a powerful tool for reducing costs. After you have developed your market basket, you should identify a healthy number of suppliers to bid on your requirements, perhaps even using a reverse auction, if appropriate. The less certainty that suppliers have about earning a valuable chunk of business, the more aggressive their pricing will be.

Contracting – What gives suppliers a lot of incentive to win your business? A long-term guarantee of a certain volume of business does! If you are able to promise a forecasted quantity to the successful supplier via a contract lasting three or more years, you will likely inspire in suppliers a keen interest in helping you achieve your cost containment goals.

Collaboration – Your cost containment work doesn't have to end when the contract is signed. You can collaborate with your supplier to identify waste, inefficiencies, and other opportunities to take cost out of the supply chain in a manner such that both your organization and the supplier can financially benefit. Agree to meet regularly during the term of the contract with the goal to exchange ideas that can result in measurable cost containment activities.

With a large market basket, maximized supplier competition, a contractual guarantee of multi-year volume, and a plan for working with your suppliers, you are well on your way to cost containment success!
Do You Want a More Rewarding Procurement Career?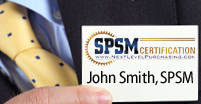 Are you tired of not getting enough opportunities, respect, and money out of your procurement career? Well, guess what? Nothing will change unless you take action towards becoming a world-class procurement professional.
Earning your SPSM® Certification is the action to take if you want to bring the most modern procurement practices into your organization and achieve your career potential. Download the SPSM® Certification Guide today to learn how to get started on your journey to a more rewarding procurement career!
Need Better Performance From Your Procurement Team?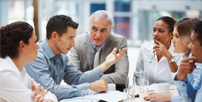 Are you a procurement leader whose team isn't achieving the results you know are possible? Maybe it's not enough cost savings. Or frustrating performance from the supply base. Or dissatisfied internal customers.
You need a performance improvement plan that's easy to implement and quick to produce results. The NLPA can help.
Download our whitepaper "The Procurement Leader's Guide To A More Successful Team." You'll learn the 7 steps for transforming your staff into a results-producing, world-class procurement team.
Are You Getting The Most Out of Your NLPA Membership?
Members of the NLPA get more than just articles like this by email. As a member, you also get access to:
The Procurement Training & Certification Starter Kit
The latest Purchasing & Supply Management Salaries Report
Leading-Edge Supply Management™ magazine
Members-only webinars 10x per year
And more!
If you haven't been taking advantage of these benefits, why not log in and start now?
Copyright 2008. This article is the property of Next Level Purchasing and may not be copied or republished in any form without the express written consent of Next Level Purchasing.
Click here to request republishing permission.